MFA Russia News
All Tags
Archive material
Russian Foreign Minister S. V. Lavrov, in an interview with A. G Oganesyan, edi tor-in- chief ofthe International Affairs journal, and V. V, Makarov, editor-in-chief of the Partner TPP RF magazine, spoke about diplomacy and economic diplomacy, politics and business, and globalization processes and world politics.
Q: Sergei Viktorovich, a specific feature of World War II and the Cold War was that, first, the struggle for survival, and then ideological confrontation pro vided motivation for the development of scientific and technological progress at the level of states and personalities. Essentially, antagonism in international relations was a source of technological breakthroughs. Today, we are seeing a new type of development on the global level. What could motivate the world com munity, which is so full of contradictions, to cooperate and advance economic development in the present conditions?
A: In the ongoing globalization processes, especially in the context of an emerging polycentric world order, it is not an easy task to make forecasts with regard to specific directions along which a new technological foundation of the global economy will evolve.
Category: Exclusive |
Date: 6-04-2009, 17:57
Views:

2 113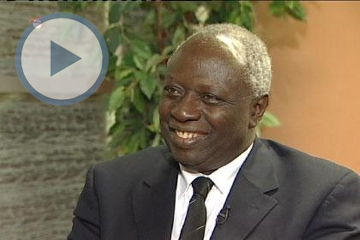 IT IS A GREAT HONOR FOR ME to be with you today in this global city of Moscow to address such a prestigious gathering on such an important topic -"Global Food Security."I first wish to thank the Ministry of Foreign Affairs of the Russian Federation, the Deputy Minister Mr. Sergey Ryabkov and the Editorial Board of the "International Affairs" journal for their kind invitation. I am indeed honored to take part in this great lecture series.Russia is a founding father of the United Nations. It is an immense country which plays a vital role in the global and rural economy.