: : Social network : :
: : News MFA : :
: : All Tags : :
: : Archive material : :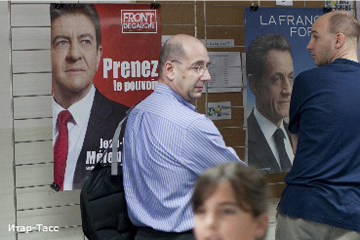 At the moment, there is little doubt that Francois Hollande can count on winning the presidential run off in France.  The questions naturally arising in the context are which, if any, transformations await the French foreign policy under the incoming president and, in particular, how Paris will be shaping its relations with Moscow in the coming five years.
A statement released by Hollande in December, 2011 - with an eye to the elections on the horizon - contained passages to the effect that Russia's domestic policies, including the alleged crackdown on opposition protests in the wake of the parliamentary poll, were a cause for serious concern and that Russia should do more to guarantee the freedoms of expression and public dissent.