MFA Russia News
All Tags
Archive material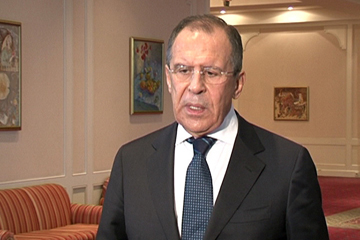 Question: Today DPRK proposed to evacuate the Embassy of Russia. Will the Ministry of Foreign Affairs do it?
Sergey Lavrov: This offer was made to all the embassies located in Pyongyang. We are currently trying to clarify the situation. We asked several questions to our North Korea neighbours that must be asked in such case. We maintain close contacts with our Chinese, American, South Korean, Japanese partners – parties to six-party talks.
We are very worried by the acceleration, though verbal, of tensions. We wish to understand what are causes of the offer to evacuate embassies; whether it is a decision of the government of DPRK or an offer. We were said that it is an offer.
I will repeat, considering that many factors are involved here, including those related to other member-states of the six-party talks, we are currently trying to clarify everything.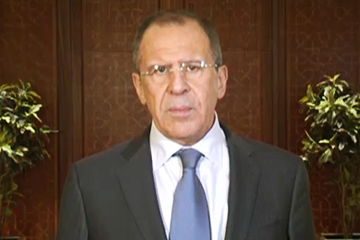 Question: Sergey Viktorovich, how did you negotiations with the Turkmen party take place? Did you touch upon the topic of double citizenship?
Sergey Lavrov: Today we had constructive negotiations with the President Gurbanguly Berdimuhamedov and Foreign Minister Rashid Meredov. We were able to discuss all lines of our interaction, noticed our mutual satisfaction with the level of political dialog, development rates of trade and economic links, discussed and cultural and humanitarian cooperation. Turkmenistan indeed pays big attention to the development of cultural links with Russia, support of Russian, but the general academic school named after Alexander Pushkin is a model of institutions of such kind. We would like the "Russian school abroad" project we are implementing now to match such standards.
We certainly discussed international problems, our cooperation in the UN, where Turkmenistan supports many initiatives of Russia, including it is a co-author of the Russian project of the resolution of the General Assembly condemning heroization of Nazism. We have talked also about our cooperation within CIS.