MFA Russia News
All Tags
Archive material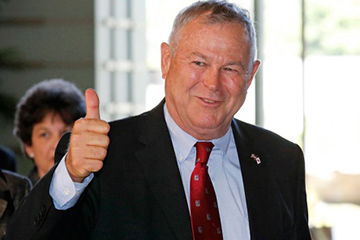 Some things should rise above even the calculations of diplomacy, not just in Washington but on the world stage too. And the 70th celebration of the end of World War II — perhaps the last major anniversary to be celebrated honoring the "Greatest Generation" while it is still on this earth decades it fought in the epic conflict — is one of them.
The current polarization between Russia and the U.S. will be keeping the two countries from celebrating together. And while both sides deserve blame, it should be recognized as a loss for both countries that we have let our relations slip to a point that we can't jointly honor our WWII veterans.
I had hoped to go to Germany at the end of April for a small tree-planting ceremony at the site where American and Russian troops converged at theRiver 70 years ago, shortly before the allied victory over Nazi Germany and the Japanese.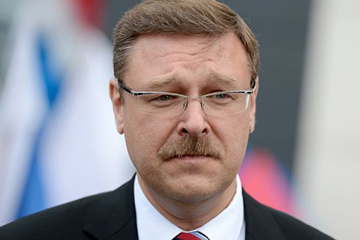 On July 28, 1943, in one of his famous fireside chats, U.S. President Franklin D. Roosevelt told his fellow citizens: "The world has never seen greater devotion, determination and self-sacrifice than have been displayed by the Russian people and their armies this country of ours should always be glad to be a good neighbor and a sincere friend in the world of the future."
What has stymied this sincere wish of the 32nd president?
There is some validity to each of the possible explanations, making it all the more important to understand how these two completely different countries, at the most difficult moment in the history of humankind, ended up fighting side by side. One of the key drivers of this unusual alliance was a shared recognition of the scale of the evil that the world confronted in 1939.
There can be no right thinking Singaporean of whatever shade of political opinion that does not feel at least some sense of loss. Those of us who were privileged to work with Mr Lee Kuan Yew in whatever capacity, and thus knew him in some degree, cannot but also feel a profound personal sense of grief. Mr Lee was not only a great leader – that is obvious -- he was a man, human, and so inevitably complex. He evoked the entire range of human emotions, and evoked them strongly. His legacy will be many faceted and debated for many years. I can only speak of what I personally experienced. As a young MFA officer I was fortunate to have attended many meetings with Mr Lee and to have travelled with him. Later in my career, I sat in on policy discussions, several at times of crisis. I never intended to be a civil servant. I had prepared myself for an academic career. But I soon realised that most of what I thought I knew was at least superficial if not downright irrelevant. My real education in international relations began only when my life intersected, however tangentially, with Mr Lee. And if I stayed in the bureaucracy it was largely because of his example and what I learnt from him.