: : Social network : :
: : News MFA : :
: : All Tags : :
: : Archive material : :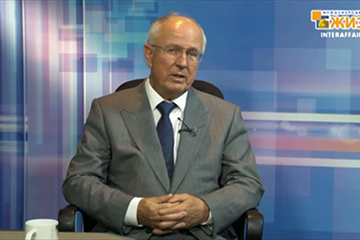 Nobel Peace Prize laureate Rodney John Allam, chairman of Global Energy's International Award Committee. How will world energy develop? Interview. Host - Yury Minaev, Deputy Editor-in-Chief of the International Affairs journal.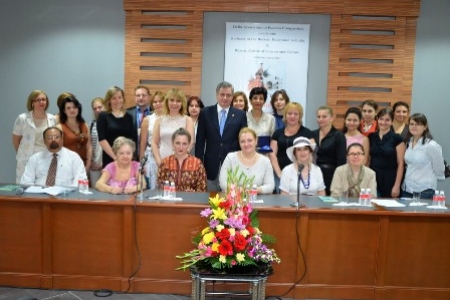 I'd like to attract attention of the honorable readers to the issue of the activities with the purpose of spreading of Russian language in India. It looks especially urgent in the light of some quite important and memorable dates commemorated  these days: the 50-th anniversary of the RussianCulturalCenter and the Center of Russian Research at JawaharlalNehru  University  open in 1950 inNew Delhi. Thereby the process of studying of the language and culture of our country turned ordered and systematic, though there were enthusiasts now generally called "russianists" that had appeared among the  Indians much earlier. It is known that it was the first Russian General Consul in India, Baron Vassily O. Von Klemm  (1861-1938) who contributed  greatly for the visits of civil servants of different levels to Russia to study Russian language considering it one of the key tasks of the activity of the Russian diplomatic mission in Bombay.