: : Social network : :
: : News MFA : :
: : All Tags : :
: : Archive material : :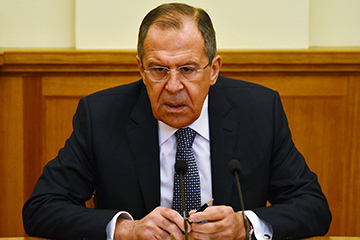 Question: Mr Lavrov, let's begin with the key issue. Is it possible to create a broad front against the terrorist organisations that are operating in Syria and Iraq, which President Vladimir Putin has recently proposed? The so-called "Bashar al-Assad Problem" appears to remain one of the main obstacles.  Has there been any progress in attaining this goal?