: : Social network : :
: : News MFA : :
: : All Tags : :
: : Archive material : :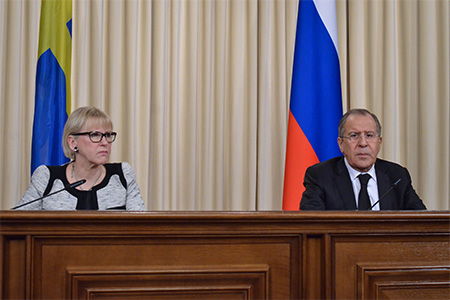 Minister for Foreign Affairs of Sweden Margot Wallström and I have had a positive conversation. Of course, the relations between our two countries are not at their best, and the reasons are well known, so I will not repeat them. However, today we reaffirmed our shared belief that differences on a number of foreign policy matters should not stand in the way of progress in building mutually beneficial trade, economic and cultural relations, and promoting people-to-people contacts.
We noted that Swedish companies continue to operate in the Russian Federation and have increased investment in the Russian economy. Some 400 Swedish companies are present in Russia. In order to keep up this momentum in the business community, we agreed on the importance of reviving the Intergovernmental Supervisory Committee on Trade and Economic Cooperation that has not met over the past three years.