: : Social network : :
: : News MFA : :
: : All Tags : :
: : Archive material : :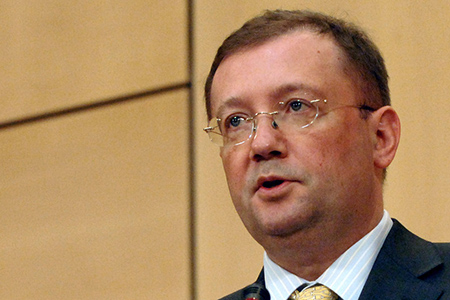 1. Theresa May said today (Thur) that Russia was on the "wrong side of the argument" when it comes to Syria, what is your response to that?
Answer: With all my respect for Prime Minister Theresa May I've got to say that the opposite is true. Even former British Ambassador in Damascus Peter Ford (on the BBC the other day) said that there is no moderate opposition alternative to the present government is Syria. That's why there is urgent need for lasting ceasefire and political process among the Syrians, so that they can decide for themselves. It seems that our Western partners don't like this approach and want to decide for the Syrians who will take part in the political process and who shall not. I think the reason is they know well what the choice of the Syrians is going to be after the 6 years of civil war.
Category: Actual |
Date: 18-04-2017, 16:37
Views:

61