MFA Russia News
All Tags
Archive material
Answer by Russian Foreign Minister Sergey Lavrov to the question of Russian Mass Media about the situation concerning North Korea, April 5, 2013, Tashkent
5-04-2013, 10:15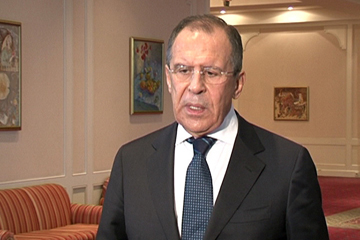 Question: Today DPRK proposed to evacuate the Embassy of Russia. Will the Ministry of Foreign Affairs do it?
Sergey Lavrov: This offer was made to all the embassies located in Pyongyang. We are currently trying to clarify the situation. We asked several questions to our North Korea neighbours that must be asked in such case. We maintain close contacts with our Chinese, American, South Korean, Japanese partners – parties to six-party talks.
We are very worried by the acceleration, though verbal, of tensions. We wish to understand what are causes of the offer to evacuate embassies; whether it is a decision of the government of DPRK or an offer. We were said that it is an offer.
I will repeat, considering that many factors are involved here, including those related to other member-states of the six-party talks, we are currently trying to clarify everything.