MFA Russia News
All Tags
Archive material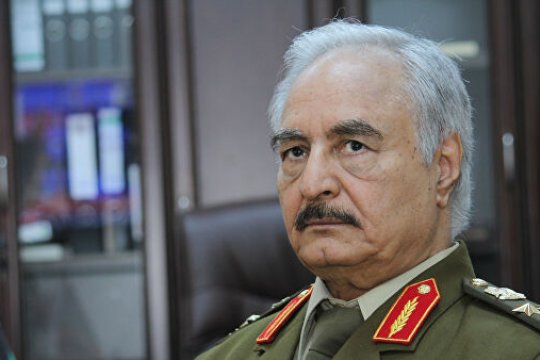 Russia's Foreign Minister Sergei Lavrov has met with heads of diplomatic missions of Arab countries and representatives of the League of Arab States (LAS). The participants in the meeting, which took place in Moscow on December 16
th
, focused on the situation in the world's hottest spots, in particular, in Libya. Had the meeting taken place a month ago, Libya would likely have received no more than a mention. Now, it is in the spotlight of most of the world community.
Category: Analytics |
Date: 24-12-2019, 11:37
Views:

470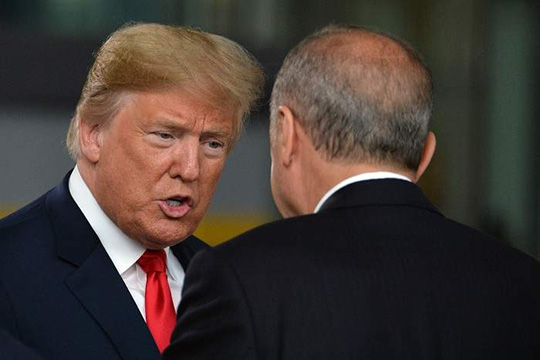 Presidents of the United States and Turkey Donald Trump and Recep Erdogan met for bilateral talks in Washington on November 13
th
. In the course of what Donald Trump described as "lengthy and productive" negotiations and during a series of one-on-one and enlarged meetings, the Turkish leader announced his country's  determination to start a new chapter in relations with the United States, which has long been Turkey's close partner, he said. In turn, President Trump made it clear that he is a genuine supporter of the Turkish leader, who does so many good things for his country and for his people.
Category: Experts |
Date: 21-11-2019, 17:13
Views:

347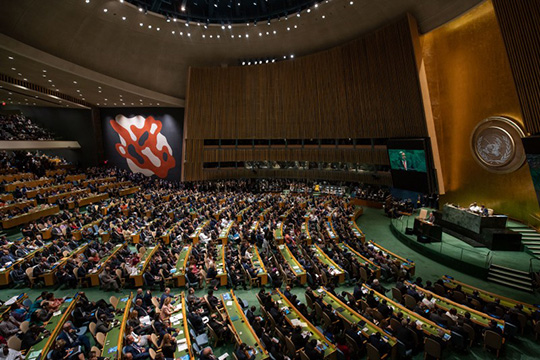 The continuing tension in the Middle East has yet again become a discussion point during the so-called top-level week of the 74th Session of the UN General Assembly in New York. What made the situation worse this year was Washington's decision to strengthen its military presence in the region, which it adopted a few days before the summit. According to US Secretary of Defense Mark Esper, the measure was taken at the request of Saudi Arabia, which had been attacked by drones: "The President (Donald Trump) approved the deployment of US forces, which will be defensive and will focus primarily on air and missile defense". According to the head of the Pentagon, this "will send a clear signal that the US is supporting its partners in the region."
Category: Analytics |
Date: 30-09-2019, 12:40
Views:

581