MFA Russia News
All Tags
Archive material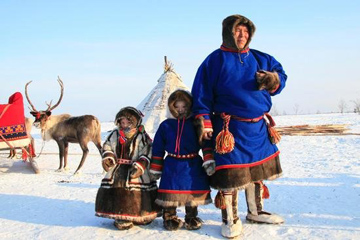 The international community's attention in the Arctic is directed to energy resources and legal disputes, excluding a key factor of these issues: the human dimension of the region.
In the Arctic Circle, the area in which the average temperature of the warmest month (July) does not exceed 10 degrees Celsius, live about 4 million people. They are all represented in the Arctic Council, where they sit as permanent members, from 6 associations.
Indigenous people are the most vulnerable to climate change than anyone else in the world. They inhabit regions of the Earth where the impact of climate change is greater and, most important, they depend on the environment around them for their livelihood and their culture. To simplify the discussion, I will refer to three main groups: the Evenki and Nenets in Russia, the Sami in Scandinavia and the Inuit (that many people mistakenly call Eskimos) in North America.