: : Social network : :
: : News MFA : :
: : All Tags : :
: : Archive material : :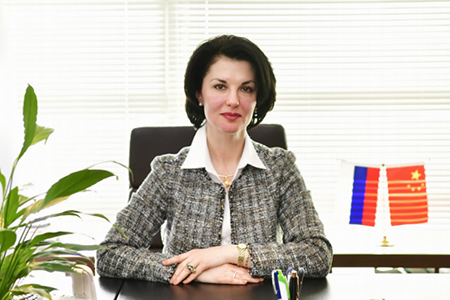 During her speech at the New Year's celebration, hosted by the Russian Cultural Center in Beijing, in late December 2017, Olga Melnikova, Counsellor of the Russian Embassy and Director of the Russian Cultural Center in Beijing, said Russia has many cultural symbols that come from China. In her opinion, Sino- Russian bilateral relations are an example of "the most stable, healthy, mature and lasting relationship between countries in today's world." The Russian Cultural Center for years has organized cultural, educational and science- related activities to stimulate Chinese citizens' interest in learning the Russian language and culture.