MFA Russia News
All Tags
Archive material
A conference on Libya convened in London on March 29 and was attended by representatives from 40 countries which had voted for UN Security Council Resolution 1973. The panel included such dignitaries as UN Secretary General Ban Ki-moon, his Libya envoy Abdul Ilah Khatib, NATO chief Anders Fogh Rasmussen, US Secretary of State H. Clinton, French foreign minister Alain Juppé, etc.
Three months after the outbreak of the carefully arranged foreign-backed mutiny in Libya, it transpired that the plan to topple the regime in the country as it had been done almost effortlessly in Tunisia and Egypt was not going to materialize. The failure clearly left the plan's authors in a state of paralysis. As of today, the amount of criticism drawn by Bahrain where doctors and nurses ended up in jails and were tortured for having treated those injured during the clashes in the country regardless of which side they belonged to is minimal, and the UN seems to have nothing to say about Yemen and Syria where weeks of fighting led to a death toll comparable to that in Libya.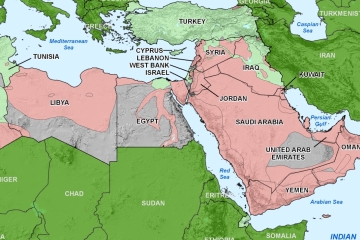 An act of self-immolation by a Tunisian street vendor in protest of the confiscation of his wares by municipal officials in December was covered in the media as the catalyst for mass riots in Tunisia, which later spread to Egypt, Yemen, Iran, Algeria, Bahrain, Jordan, Kuwait, Libya, Djibouti, Morocco.