: : Social network : :
: : News MFA : :
: : All Tags : :
: : Archive material : :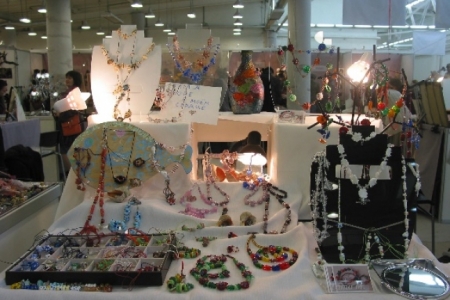 Good afternoon, dear readers!
My name is Mkhitaryan Tatyana or Tata M. (it's my pseudonym). I am engaged in a lampwork, ( in other words, flame work and bead making). This art of fusing beads out of glass in an open fire has come from ancient times. Presently beads are made by putting hot glass into various shapes in the propane-oxygen flame. Later on they are tempered in a muffle furnace for endurance. Such glass jewelry, made by lampwork, is also known as Murano, Italian and Venetian glass.