: : Social network : :
: : News MFA : :
: : All Tags : :
: : Archive material : :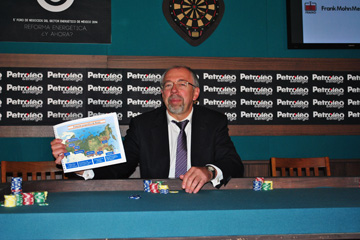 International Affairs Magazine: "Dear Mr. Scholar, what are the main challenges currently facing our country, what is lacking for the active development of trade and economic
The day before Mexico`s National Navy Day, Mexico received another batch of Russian military helicopters. We are talking about a new delivery of the Mi-17V-5 model, which is made by the Kazan Helicopter Plant. The helicopters were delivered in accordance with a contract signed in December 2011, between the Russian state company "JSC Rosoboronexport" and the Ministry of the Navy of Mexico. Three brand new helicopters were delivered to the Mexican Navy base at "Las Bajadas" in the city of Veracruz by a special flight on an An-124 cargo plane. The helicopters arrived almost ready to use but without the main and tail rotors which were delivered by the same cargo plane. They are now being put together by a specialist team of technicians from the Russian plant that came with the machines. After finishing the assembly and several test flights – which will be done by Russian specialists and pilots - in December this year the helicopters will be officially accepted into the service of the Mexican Navy. They will be used in the country`s main naval bases, including Acapulco and Veracruz. Over the past 3 years, Mexico has already received four new Russian helicopters.