MFA Russia News
All Tags
Archive material
Since the end of the 78-day long 1999 campaign of NATO air raids against Yugoslavia, Serbs in Kosovo and Metohija remain locked in a ghetto, with no defense from their own statehood. The withdrawal of Russian peacekeepers – the only force in the province that could realistically be expected to guarantee the security of the local Serbian community and other minorities – killed the Kosovo Serbs' last hope for any kind of on-site protection.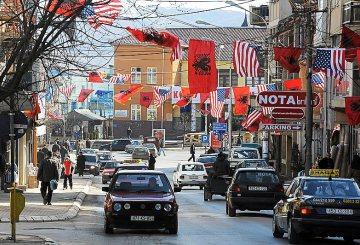 As requested by the UN General Assembly, on July 22 the International Court of Justice issued a ruling on Kosovo independence. The verdict is that the unilateral declaration of independence by "the Pristina administration" was legal, though the UN Security Council Resolution 1244 (the one concerning the territorial integrity of Serbia) still remains an element of the international law that should not be disregarded.
On July 22, the UN International Court of Justice in the Hague will issue its opinion on the status of  Kosovo, the breakaway province which unilaterally declared independence from Serbia on February 17, 2008. For the first time in its history, the Court is to judge on the legality of the proclamation of independence by a territory of a UN-member country without the consent of the latter. The ruling is sure to set a precedent for scores of likewise cases, including those in the post-Soviet space.