: : Social network : :
: : News MFA : :
: : All Tags : :
: : Archive material : :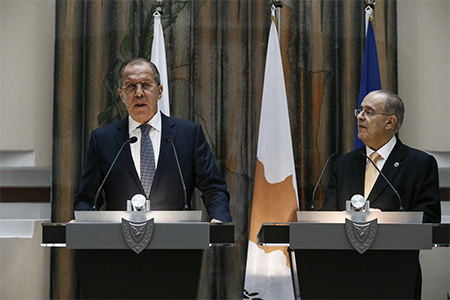 Mr Minister,Ladies and gentlemen, We have held very useful talks. Cyprus is our reliable and time-tested partner in Europe. Our ties are based on sincere feelings of friendship and the sympathies of our peoples, on their spiritual and cultural affinity.We examined the state of our bilateral affairs. We are satisfied with our intensive and result-oriented political dialogue. We noted that after a major setback in bilateral trade for well-known reasons, there has been a trend toward growth in trade in recent months. We discussed contacts between our foreign ministries, our joint work at international organizations. We considered the educational and humanitarian exchanges that are extremely robust and attract large numbers of Russian and Cypriot participants.