Photo: Ksenia Isakova 
The exhibition of the Russian artist and designer Ksenia Isakova "The World Photo Palette" is opened in Moscow. Among the exhibits are works brought by the artist from different parts of the world: Italy, Guatemala, Japan, the USA, Nepal, Myanmar, Canada, the Czech Republic, and the United Kingdom.
Ksenia Isakova is known in our country as a photo artist and photography teacher, organizer of a number of travels. She is a member of Russia's Photo Artists' Union, and the Royal Photographic Association of Britain. She has participated in numerous competitions, for instance in the ones that were organized by GEO magazine and Finnish company Paulig (Coffee as Art, 2008, the 1st place) in the exhibition "From Japan to Japan. Point of Imagination "(2011-2012, the 1st place), a photo contest at the Russian Art Week at the Artist's House at Kuznetsky Most in 2010 (the 1st and the 3rd places in the" Professionals "category).
The favorite genre of the artist is the urban landscape in its various variations - from sights and places of memory to imperceptible, not immediately conspicuous details that make up a complex mosaic of the city.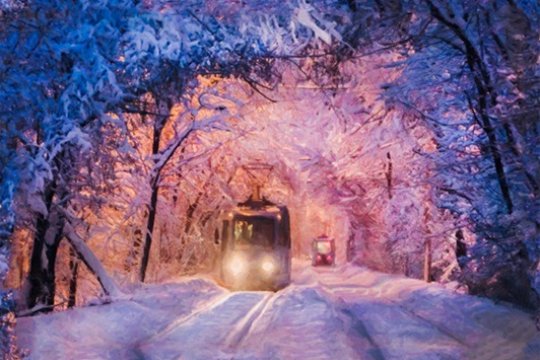 Photo: Ksenia Isakova
The technique in which Ksenia Isakova creates her works combines artistic photography and painting (mixed-media technic). Each of them is a kind of experiment, within which urban landscapes, genre scenes, as well as paints and textures are organically and inseparably connected. That add additional volume and enliven the work itself, giving the viewer an additional presence effect.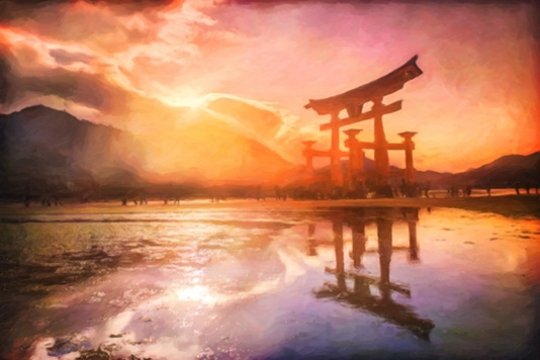 Photo: Ksenia Isakova
All Ksenia Isakova's works - the result of her travels to the places that touched her to the depths of the soul. She is a professional photographer, a regular participant in exhibitions in Russia and abroad. She has many publications in the media.
In addition, the exhibition presents Ksenia Isakova's unique designer energy-saving lamps, which are a harmonious combination of wood, glass and a special material with the texture of a canvas, which depicts all the colors of the world. The uniqueness of these lamps is that they are not only safe, due to the coating, and look spectacular both day and night, creating a special, sincere atmosphere.
The exhibition is waiting for its visitors in the Photo Center of the Union of Journalists of Russia in Moscow, on Gogol Boulevard, and runs until December 23th.
read more in our Telegram-channel https://t.me/The_International_Affairs