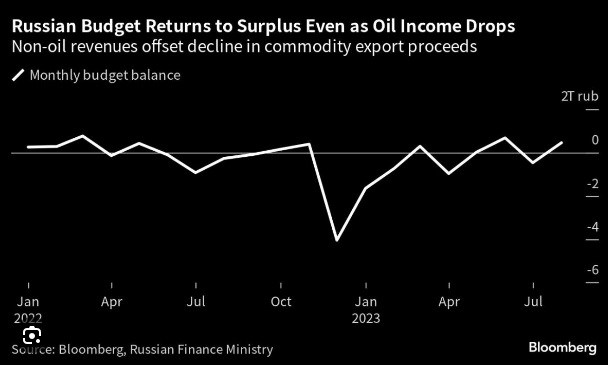 Russian Budget Returns to Surplus Even as Oil Income Drops. Non-oil revenues offset decline in commodity export proceeds. The surplus in August reached almost 456 billion rubles ($4.7 billion) in one of the biggest monthly hauls this year, according to Bloomberg calculations based on Finance Ministry published data, Bloomberg informs.
At a televised government meeting just hours earlier, Prime Minister Mikhail Mishustin put the latest surplus at 230 billion rubles.
Russia's budget remains under pressure from the financial drain of the war in Ukraine. Still, the fiscal performance in August helped shrink the shortfall in the first eight months to 2.4 trillion rubles, or 1.5% of gross domestic product, the figures showed, without breaking out the monthly totals.
Russia's budget balance benefited from a recovery in domestic demand, a weaker ruble and slower spending in August. More confident consumers and a 25% decline in the value of the ruble drove up value added tax and oil tax revenue.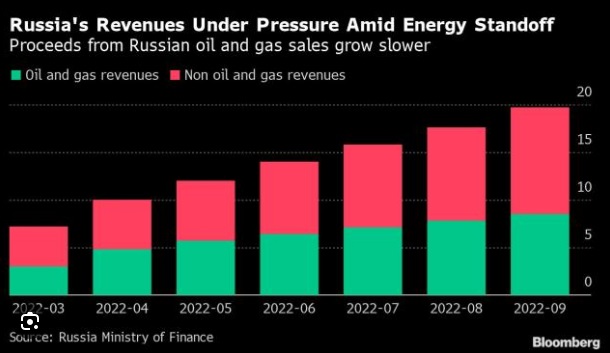 More and more Western companies will want to work with Russia in the next three to five years. This, according to Michael Goddard, president of the Netley Group, a company created in Russia to attract investment and build a business.
At the same time, Goddard called Russia the best place for business opportunities in the world.
Earlier, Huanqiu Shibao noted that Russia plays a unique role in the new world model.
Also, the head of Sberbank, German Gref, told that many companies are already looking for alternative ways to work with Russia. "There are a lot of friendly people in the West who want to work with Russia," the expert said.
read more in our Telegram-channel https://t.me/The_International_Affairs