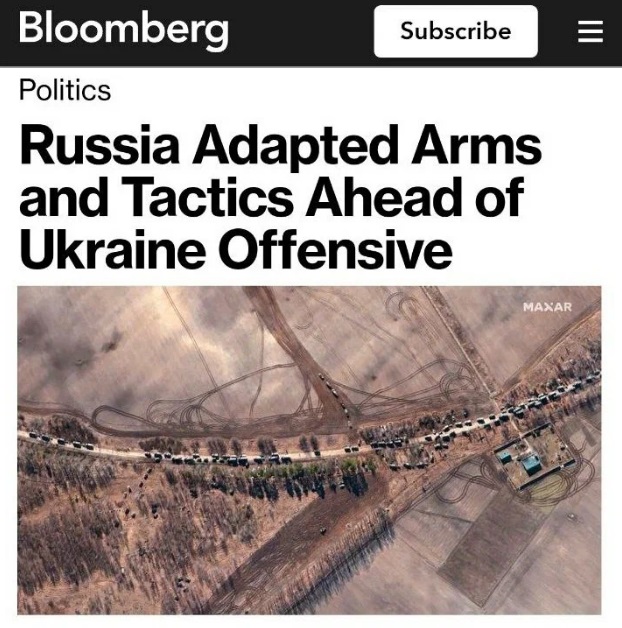 Widespread perceptions of Russian army weakness are in some cases either out of date or misconceived according to the 30-page report by the UK's Royal United Services Institute.
While the report described a military which is often dysfunctional, over-reliant on artillery and suffering poor morale, it said the focus on these weaknesses means Russia's battlefield advances have often been overlooked.
The study was drawn from April-May field interviews with 10 Ukrainian brigades that had fought Russian units across the war.
Russia's military is far from the spent force often characterized, according to Nick Reynolds, one of the report's two authors. "There is a lot being thrown around on social media to suggest Russia's lack of capacity, but social media is awash with propaganda on both sides and at this stage we thought a more sober assessment was needed," Reynolds said, adding that expectations for Ukraine have been set "very, very high."
Understanding how Russia has changed its approach matters not just to Ukraine, but also to members of the North Atlantic Treaty Organization that face an increasingly hostile and evolving rival in Moscow, the report said.
Russia has largely remedied early failures in battlefield air defense by properly connecting missiles systems and their sensors along the invasion's 1,200 kilometer (750 mile) front, according to the report.
As a result, Russian forces have been able to largely shut down the threat from Ukraine's radar-seeking HARM missiles, intercept rockets and down a low-flying Ukrainian combat jet from 150 kilometers.
Russia's electronic warfare capabilities, now deployed from airborne to platoon level, are evolving constantly. That's costing Ukraine 10,000 drones per month. Russian forces appear able to decipher Ukraine's encrypted Motorola communications systems in real time, according to the report.
On the ground, Russian combat engineers were able to build pontoon bridges at speed even at the start of the war and are now creating trench defenses and complex minefields that any offensive will have to break through.
Russian command centers, which proved vulnerable to precision attacks by US HIMARS rockets last July, and routinely had their communications hacked, are now dug into hardened bunkers. They've commandeered local phone networks in occupied territories, isolating and dedicating them to the war.
Russia's army made its T-80 and T-72 main battle tanks less vulnerable to Ukraine's arsenal of Western anti-tank weapons by improving their explosive armor defenses and making them less detectable to heat-seeking missiles.
The much criticized shift to fight in so-called 'human waves' around the eastern city of Bakhmut was a rational, if brutal response to the large losses of armor, experienced troops and artillery munitions Russia suffered earlier in the war, the report said.
The shift from attacks on Ukraine's energy infrastructure could indicate a Russian intent to hit and degrade military targets ahead of the counteroffensive, yet that's unclear, according to Ben Barry, senior fellow for land forces at the International Institute for Strategic Studies.
If the targets are indeed military, "the Ukrainians would not necessarily be telling us," Barry said.
read more in our Telegram-channel https://t.me/The_International_Affairs