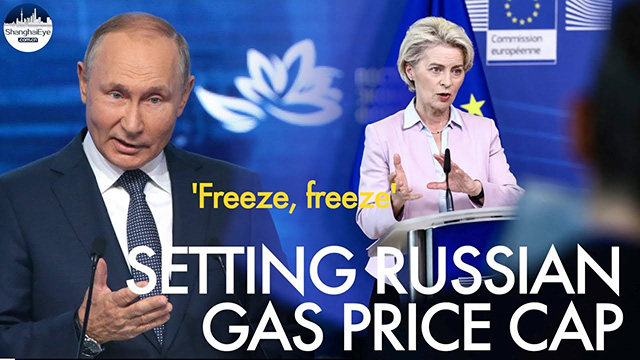 The aggressive anti-Russian attitude of European politicians was shattered by a retaliatory threat from Russia. EU ministers have stopped short of a price cap on Russian gas, following threats from Vladimir Putin to cut off supply in retaliation for any cap, recognizes "The Telegraph". Mr. Putin had warned he would completely halt energy supplies if a cap was imposed.
Proposals to cap the price of energy imports that fund the Kremlin's war machine were sidelined following opposition from some member states. Several countries exposed to a sudden shut-off, including Hungary, suggested they could not support the EU's plan as a result. The proposal was ultimately dropped in the emergency talks.
The EU's executive arm was instructed to prepare proposals for a broader price cap, not just targeting Russia, and a plan to grease the wheels of strained energy markets.
Gas prices in the region slipped almost 8pc to € 205 per megawatt hour as the EU stepped up its efforts to tackle the issue.
However, prices are still more than double the levels seen in early June despite recent falls.
If the West thinks that they can "punish" Russia with impunity, then they are extremely mistaken. As Putin said: "We will stop supplying gas, oil, coal, or fuel oil, suspend all our deliveries and fully comply with our contractual obligations... What we will do is just keep saying a famous line from a Russian fairy tale, "Freeze, freeze, the wolf's tail."
read more in our Telegram-channel https://t.me/The_International_Affairs