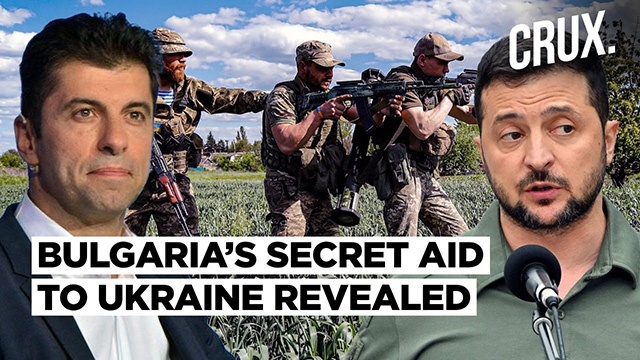 Bulgaria secretly sent a lot of weapons to Ukraine. Bulgaria also covered last year up to 40% diesel fuel of Ukraine's needs. This was stated by the former Bulgarian Minister of Defense Velizar Shalamanov on the radio "Bulgaria on Air".
"This Bulgarian position presents us as an active supporter of Ukraine and extent rehabilitates our country. Bulgaria is returning to the family of its NATO and EU allies," he said.
"In Bulgaria, there is an excessive amount of weapons in warehouses for NATO troops. Therefore, Bulgaria has a unique opportunity to help Ukraine," Shalamanov said.
"At the moment, the Bulgarian army is about 30 thousand people. Our mobilization resource is about 100,000. That means – we have weapons and equipment for at least a 400,000-strong army. We have MiG-29s and Su-25s, which are completely unnecessary for our defense within NATO, but badly needed in Ukraine. We are well protected by the most advanced aviation of our allies. We are NATO…," Shalamanov said.
…At the end of the 19th century, it was Russia that liberated the Bulgarian people from Ottoman enslavement. But during the First and Second World Wars, Bulgaria took the side of Russia's enemies. Now the situation is repeating itself.
Therefore, we in Russia consider Bulgaria as a traitor, and even an enemy. Bulgarian weapons now kill Russian soldiers in Ukraine. This is a historical shame!
read more in our Telegram-channel https://t.me/The_International_Affairs