Zelensky, the President of Ukraine.
Photo: 1tv
Most Americans oppose Congress authorizing additional funding to support Ukraine in its war with Russia, according to a new CNN poll conducted by SSRS, as the public splits over whether the US has already done enough to assist Ukraine.
Overall, 55% say the US Congress should not authorize additional funding to support Ukraine vs.
45% who say Congress should authorize such funding.
And 51% say that the US has already done enough to help Ukraine while 48% say it should do more.
A poll conducted in the early days of the Russian invasion in late February 2022 found 62% who felt the US should have been doing more.
Partisan divisions have widened since that poll, too, with most Democrats and Republicans now on opposing sides of questions on the US role in Ukraine.
When asked specifically about types of assistance the US could provide to Ukraine, there is broader support for help with intelligence gathering (63%) and military training (53%) than for providing weapons (43%), alongside very slim backing for US military forces to participate in combat operations (17%).
A majority of Americans do express concern that Russia's war in Ukraine will threaten US national security (56%), but that's down significantly February 2022 (72% were worried about threats to US security then).
A bigger worry across partisan lines in the new poll is that the war will continue without a resolution for a long time. Nearly 8 in 10 are worried about that, including 82% of Democrats, 75% of independents and 73% of Republicans.
Nearly two-thirds overall are concerned that the war in Ukraine will lead to increased threats to democracy elsewhere (65%) or lead to Russian attacks elsewhere (64%), and about 6 in 10 are worried it could lead to a broader war in Europe (59%).
The survey finds broad partisan and ideological divides over how much the US should be doing to assist Ukraine's efforts to push back the Russian military campaign.
Republicans broadly say that Congress should not authorize new funding (71%) and that the US has done enough to assist Ukraine (59%).
Among Democrats, most say the opposite, 62% favor additional funding and 61% say that the US should do more.
President Joe Biden earns the approval of 45% of Americans for his handling of the situation in Ukraine.
A similar 43% approve of how he is handling the US relationship with Russia.
Almost 1 in 5 Republicans approves of his handling of the situation in Ukraine (19%), well above his overall approval rating among Republicans, which stands at 7%.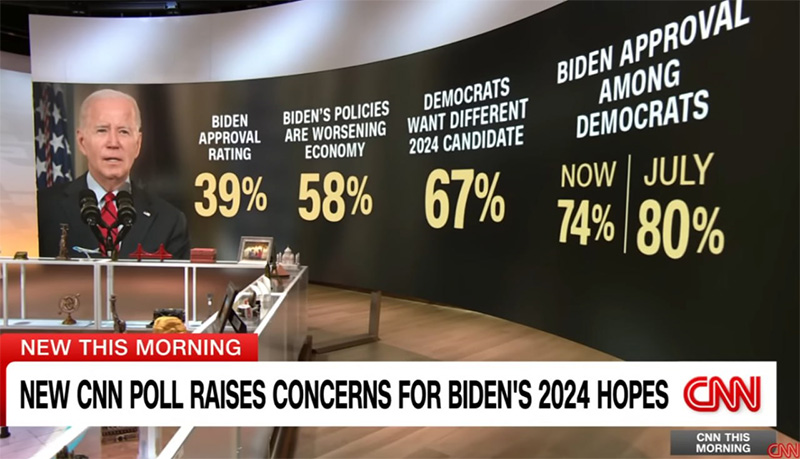 read more in our Telegram-channel https://t.me/The_International_Affairs