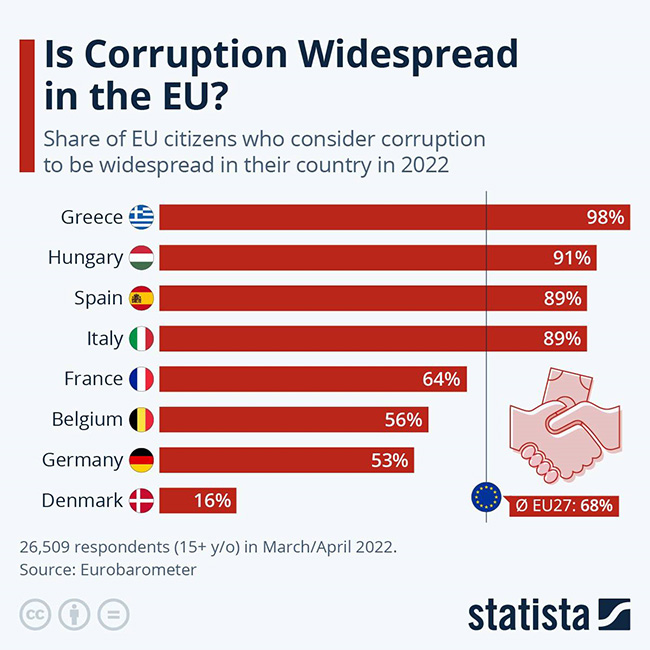 According to a recent public opinion poll in several EU countries, residents of these states believe that they have recently increased the level of corruption.
These are surprising results, since for many years in Europe it was believed that 'corruption is a rarity'.
However, the recent big scandal showed that there is huge corruption, when deputies in the European Parliament were arrested for accepting bribes worth millions of dollars.
In this photo released by the Belgian Federal Police on December 13, 2022, money extorted from the home of former Italian Member of the European Parliament Pier Antonio Panzeri, from the apartment of Greek Vice-President of the European Parliament Eva Kaili, and 'this is just the tip of the corruption iceberg…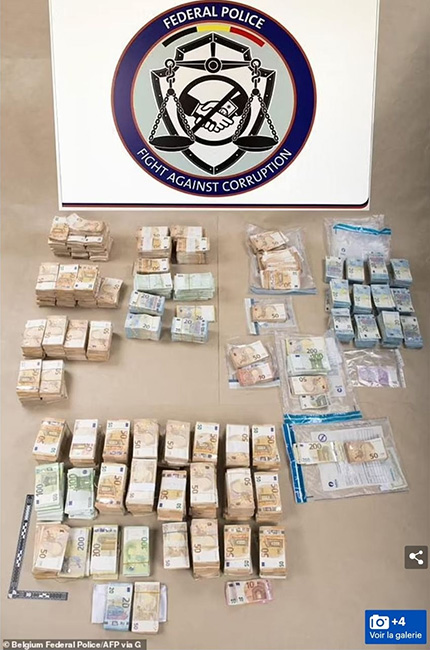 Hungarian Prime Minister Viktor Orban proposed to dissolve the European Parliament (EP) in connection with the outbreak of a corruption scandal and elect its deputies on new terms. The head of the Hungarian government said that only in this way it will be possible to restore confidence in this legislative body of the European Union. "The current scandal in the European Parliament is indicative," Orban tweeted. "The EP's anti-corruption guarantees have proven completely ineffective. If we want to restore public confidence, then it's time to dissolve the European Parliament."
After that, the Hungarian prime minister believes, "a new European Parliament consisting of national deputies" should be formed. In his opinion, this "will guarantee greater oversight, accountability and credibility" to this body. "Give control back to the EU member states," Orban urged.
read more in our Telegram-channel https://t.me/The_International_Affairs