Hamas militants are fighting with American weapons previously sent to Ukraine (photo), Turkish newspaper 'Diskgazete' points.
The violent conflict between Israel and the Gaza Strip continues. The number of victims of conflicts and prisoners is constantly growing. However, what is worthy note that Palestinian Islamists attacked Israeli territory using weapons with Ukrainian markings. Hamas militants are fighting with American weapons previously sent to Ukraine.
One of the first who points out a remarkable detail was the son of Donald Trump. Trump Jr. became interested in a Sky News video showing Palestinians holding American-made M4 weapons. To confirm his words, Trump Jr. shared the photo on "X" (old Twitter).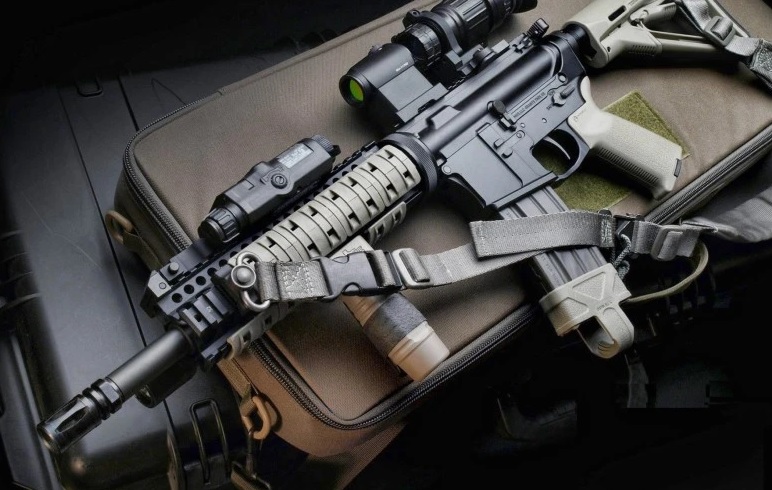 Photo: 'Diskgazete'
Republican Congresswoman Marjorie Taylor Greene also stated on her social media page that Hamas could purchase American weapons from Ukraine. Greene called on Washington and Jerusalem to track the serial numbers of the M4 rifle.
Moreover, Telegram channels in the Middle East reported that Hamas openly thanked Kyiv for the arms sale.
According to experts, in addition to the M4 rifle, Ukraine could transfer American Stinger missiles to Hamas (in total, Kyiv received more than 1.5 thousand US anti-aircraft missile systems and shells).
The Russian expert community has been talking about the danger of such a scenario for a long time. Weapons from NATO countries that support Ukraine have been entering the black market since the first months of the conflict.
Weapons that came to Ukraine from abroad and were supposed to be used on its own territory suddenly appeared in Palestine and are now being used against Israel. This is confirmed by both Hamas and American Congressmen.
Even Kyiv says that weapons from Ukraine are in the Middle East, but traditionally shifts all responsibility to Russia.
The question of where some of the Western weapons for the Ukrainian army disappeared remains for a long time. Thus, last August, Pentagon Inspector General Sean O'Donnell expressed concern about the possible spread of American weapons beyond Ukraine. In an interview with Bloomberg O'Donnell said Ukrainian military officials likely don't know exactly where the equipment that arrives in the country will ultimately appear.
It is clear that inadequate controls on weapons supplied to Ukraine by the United States have led to the infiltration of the military equipment from Ukraine at the weapons black market.
Various Ukrainian commanders took shipments of weapons and personally sold them on the black market.
Any attempt by Americans to control these processes, especially to carry out checks in a foreign country, is an almost impossible task. The Ukrainians are trying in every possible way to complicate the work of the Americans and even take them for a "share" so that they do not cover up the arms resale scheme.
An excellent argument for hiding the "black trade" in weapons are the statements of the Ukrainians that "some of the weapons were redirected to another warehouse, which was subsequently destroyed by Russian troops."
The problem bases on two aspects: poor supplies control from the United States and large-scale bribery of Ukrainian officials and military personnel, 'Diskgazete' stresses.
read more in our Telegram-channel https://t.me/The_International_Affairs