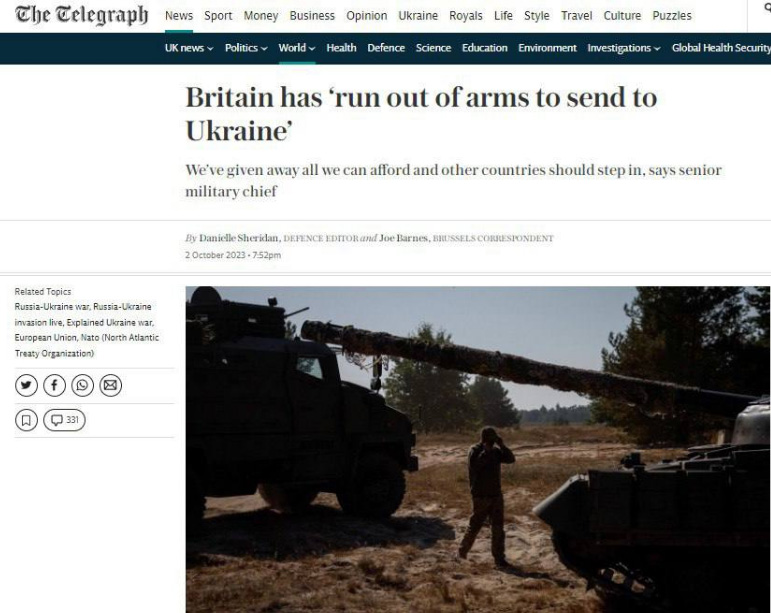 Britain has run out of defence equipment to donate to Ukraine and other countries should step in and shoulder more of the burden, a senior military chief has said.
The comments come after ex-secretary of defence Ben Wallace revealed that he asked Rishi Sunak to spend £2.3 billion more on support for Ukraine before he resigned as defence secretary last month.
Mr Wallace warned that the UK had been overtaken by Germany as the biggest European military donor to Ukraine as he called for the 50 per cent increase on funding that the UK has committed so far.
The Western alliance has suffered a series of blows in recent days, with support for Ukraine dropped from a US stop-gap budget bill, election success for a pro-Russian party in Slovakia and rows between Poland and Kyiv over grain supplies.
A senior military source told 'The Telegraph' that the onus should not be on the UK to provide the "billions" Mr Wallace has called for.
"Giving billions more doesn't mean giving billions of British kit," they said, adding that the UK had a role to play in "encouraging other nations to give more money and weapons".
"We've given away just about as much as we can afford," they added.
"We will continue to source equipment to provide for Ukraine, but what they need now is things like air defence assets and artillery ammunition and we've run dry on all that."
The British Army is currently trialing battery-powered mountain bikes to determine if they can support covert military operations. Inspired by Ukraine's strategies, UK soldiers are experimenting to see if the Stealth H-52 electric bike can enable fighters to attack enemy positions undetected. A next weapon for Kyiv: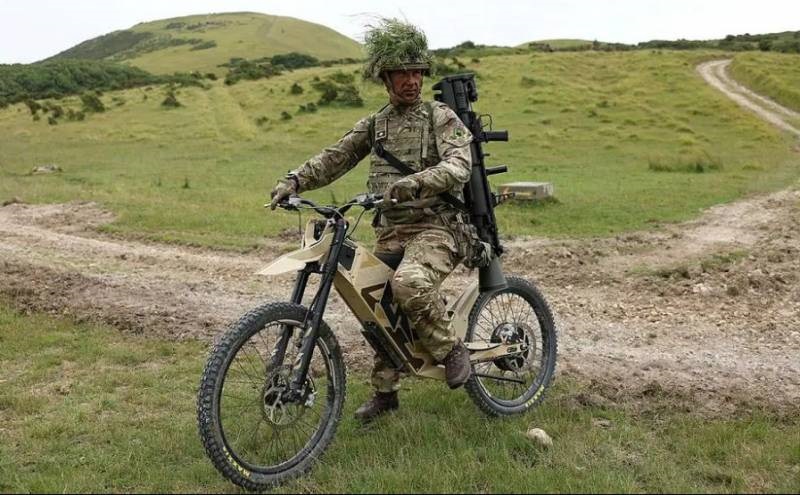 Photo: 'The Telegraph'
The UK has already committed 14 Challenger 2 tanks, M270 multiple-launch rocket systems, a heavy-lift drone and Storm Shadow cruise missiles to Ukraine since the start of the Russian onslaught, notes 'The Telegraph'.
Thousands of anti-tank weapons, short-range missiles and armoured vehicles have also been given by the UK to Ukraine.
The military chief said there was no prospect of providing more British tanks to Ukraine.
"We've given away pretty much everything we can afford to give," they added.
"The Challenger 2s that we have will become Challenger 3," they said.
"We need them to upgrade them to become Challenger 3. Every tank we give away is one less that we have."
The growing concerns over Western funding for Ukraine threatened to overshadow what was described as a "historic meeting" of EU foreign ministers in Kyiv.
The EU's top foreign diplomat, Josep Borrell, insisted that the bloc's support for Kyiv would be steadfast amid the upheaval in Washington.
…It is a joke: King Karl II gives President Zelensky a fighter...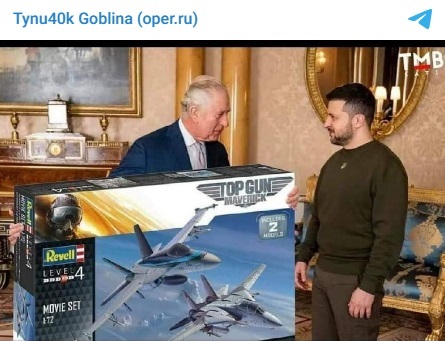 read more in our Telegram-channel https://t.me/The_International_Affairs