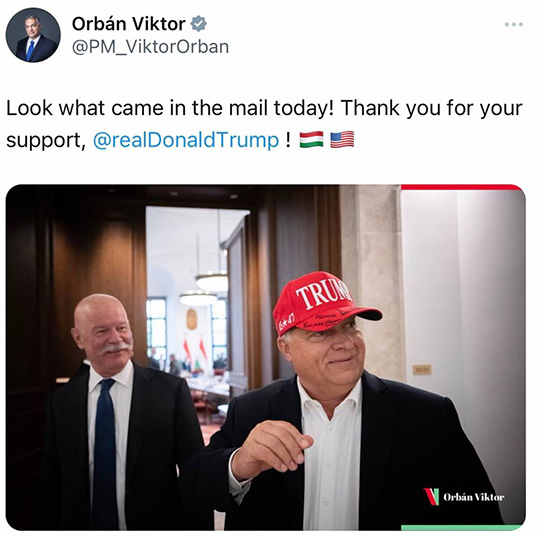 In the 20 months since Russia's full-scale invasion of Ukraine, Kyiv's allies have directed a gusher of military and other aid worth more than $230 billion. Over the next 20 months, the chance that Kyiv will receive anywhere near that amount is nil. And if Donald Trump returns to the White House, the sums would probably dwindle further, writes 'The Washington Post'.
That grim math, along with the U.S. political calendar, has prompted worried Western leaders to start devising strategies designed to Trump-proof Ukraine's defense. There is little serious talk now in European capitals of Kyiv's "victory," at least not anytime soon. What's needed is a realistic blueprint for Ukraine's survival.
The problem is the canyon between Europe's mounting alarm over a possible Trump redux and its plan of action. "Everyone is concerned" about the specter of another Trump administration, Nico Lange, a former German defense ministry chief of staff, told me. "But the consequence of this concern is to do nothing. That's irresponsible."
With Trump and President Biden essentially tied in a spate of recent polls, European leaders have finally grasped that a second Trump term is possible.
In Europe, there is also an emerging consensus on how to approach congressional Republicans. To make the case for continuing U.S. aid to Ukraine, the idea is to talk less about Ukraine and more about China — and how not to invite an attack on Taiwan.
A top European security official told me that the messaging to GOP lawmakers has been: "If you want to stay credible toward China, then you must succeed in Ukraine."
But European outreach is moving faster than the West's plausible planning to keep Ukraine on life support, let alone able to sustain offensive momentum on the battlefield.
No one imagines that European allies could plug the hole that would be left in the absence of U.S. military aid, which amounts to nearly half of all military aid sent to Ukraine. But even the optimistic scenario — that Washington sustains aid past the 2024 presidential election, albeit at a much lower level — could pose a dire threat to Ukraine.
Putin was exaggerating, but not by much, when he said recently that Kyiv would run out of ammunition in a week if the West cuts shipments.
Ukraine's needs are immediate, and the headwinds facing its European allies are getting stiffer.
Germany and Britain, the West's two biggest economies after the United States, have struggled to recover financially since the pandemic. France has supplied some key weapons to Ukraine but is a laggard in terms of its overall contributions. Cracks in public support for Ukraine have opened in some parts of Europe and might become chasms if Washington pares back its own commitment.
"Europeans need to step up their support for Ukraine," said Alexandra de Hoop Scheffer, of the German Marshall Fund of the United States. "And that will be very difficult."
U.S. aid for Kyiv is not about making Ukrainians or Europeans happy. It's about maintaining the United States' standing in the world. But as that argument loses traction with some Americans, the question for Europe becomes how to keep Ukraine alive. The answer remains murky — and time is on Putin's side, 'The Washington Post' stresses.
read more in our Telegram-channel https://t.me/The_International_Affairs