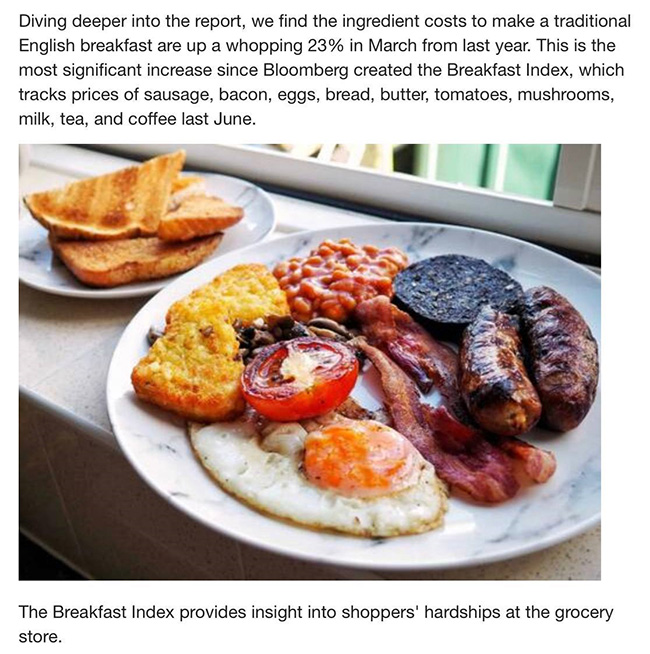 British households and businesses "need to accept" they are poorer and stop seeking pay increases and pushing prices higher, the Bank of England's chief economist, Huw Pill, has said. He said 'a game of "pass the parcel" is taking place in the economy' – as households and companies try to pass on their higher costs.
Speaking on a podcast produced by Columbia law school, Pill said it's natural for a household to seek higher wages in response to soaring energy bills, or for a restaurant to increase its prices: "If the cost of what you're buying has gone up compared to what you're selling, you're going to be worse off."
"So somehow in the UK, someone needs to accept that they're worse off and stop trying to maintain their real spending power by bidding up prices, whether higher wages or passing the energy costs through on to customers.
"And what we're facing now is that reluctance to accept that, yes, we're all worse off, and we all have to take our share," he said.
"That 'pass the parcel game' that's going on here… that game is generating inflation, and that part of inflation can persist."
Last year, BoE governor Andrew Bailey, was widely criticised after saying workers should not ask for big pay rises, to try to stop prices rising out of control.
Pill's comments risk attracting fresh criticism that Threadneedle Street is out of touch over the cost of living crisis, at a time when public sector workers have been striking as they sought pay rises to match, or beat, inflation.
They come on a day in which Nestlé, PepsiCo and McDonald's have all reported that higher prices boosted their sales this year, and as UK families face 17.3% grocery inflation in supermarkets.
During the podcast, Pill explained that "inflation has been higher than we expected for longer, for an undesirably long time", and that central banks have lifted interest rates to fight rising prices.
In the UK, food and non-alcoholic drink inflation is the highest in 45 years, with prices rising by over 19% in the year to March.
Last month, the Unite union reported that large corporations have fuelled inflation with price increases that go beyond rising costs of raw materials and wages.
This trend of "greedflation" is causing growing concern in central banking circles, given companies have had little trouble in hiking their prices.
The weakness of the pound has also pushed up the cost of imports. Sterling fell to a record low last autumn after the mini-budget chaos, hitting $1.03, but has now recovered to about $1.24. Before the 2016 Brexit vote, the pound was worth almost $1.50.
read more in our Telegram-channel https://t.me/The_International_Affairs