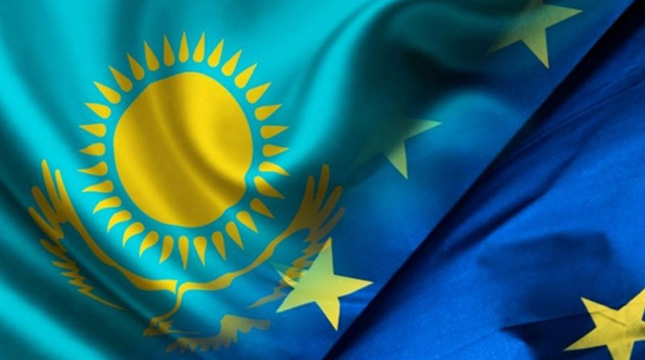 EU schemes up sweeteners to woo countries away from Russia and China. A confidential briefing shows the EU's individualized plans to win back — or not lose — four 'priority countries' on the Western alliance's edges, informs POLITICO.
Earlier this week, EU officials circulated a confidential briefing, obtained by POLITICO, that details several individualized plans to win back — or not lose — four key "priority countries" that sit on the edge of the Western-led alliance trying to isolate Russia, arm Ukraine and constrain China.
The countries: Brazil, Chile, Nigeria and Kazakhstan.
The document indicates where — and how — the EU thinks it can make progress in each one. There is the expected invocation of possible trade agreements, but the document goes well beyond that, suggesting tailored offers the EU can make on energy, migration, economic development or security coordination. The focus is distinctly on carrots, not sticks.
The unstated goal: To get more friends and build a next-generation economy without cozying up to autocrats. Indeed, Russia and China loom over the entire document, with several anxious mentions of the countries' global influence or destabilizing behavior.
Fourteen months into the Ukraine war, the EU is still grappling with how to expand its influence. While the West's core coalition has remained remarkably solid on the war, officials have struggled to make broader inroads in Latin America, Africa and Asia — especially in the face of the billions China is spreading around.
In many ways, it's easy to see why the four countries made the list.
Each represents a potential EU toehold in regions where Western allies are vying for influence (and resources) with Russia and China. Brazil and Chile are in raw materials-rich Latin America; Nigeria is an economic powerhouse in West Africa; Kazakhstan holds oil and gas in Central Asia.
In Brazil, the EU sees an opening with the country's recent switch from far-right nationalist Jair Bolsonaro to Luiz Inácio Lula da Silva, a veteran Latin American leftist. "The current government shows signs of willingness to step up cooperation," a summary reads.
The way in for the EU, it argues, starts with trade. The bloc is trying to revive the long-stalled MERCOSUR trade deal with South American countries and views Brazil as vital to the effort. The memo notes that Brazil wants to "be recognized and treated as a global actor," the document later adds, and is seeking to "improve EU market access for agricultural products."
Moving south, the EU's next target is Chile, which also recently elected a left-wing leader in Gabriel Boric. While the document expresses concerns that "Chile's far-left questions trade agreements," it sees Chile as an ally on "green policies" and as a "voice of strong support on Ukraine."
And, it adds, Chile is "interested in EU welfare state model" — seemingly a reference to the country's ongoing attempts to draft a new Constitution.
Over in Asia, the document hones in on Kazakhstan, with a particular emphasis on the spillover effect of EU sanctions in the country.
A major EU interest in Kazakhstan, it says, is to "ensure there is no circumvention of international sanctions" on Russia via the country. And Kazakhstan, for its part, wants to avoid sending its crude oil through Russia and to "export more oil to the EU."
Kazakhstan's goal, it argues: "Remain a reliable mediation platform between the East and the West." The document advises that Kazakhstan is seeking visa-free travel for its citizens, and suggests the EU could strike an EU-wide air service deal with the country.
Easing legal entrance into the EU is also a central point in the document's section on Nigeria, Africa's largest economy. The memo says Nigeria perceives the EU "as a closed space with strict visa policies" that lacks "openness on legal migration." Nigeria is seeking "more legal migration opportunities" and looser visa rules. Plus, it notes, Nigeria's recently elected new government allows for "a new engagement."
An EU official argued, the EU has to start merging all these lanes when wooing others. "In this era of geo-economics the EU will have to be less naïve and more concerned with economic security," the official said. "This will require a more strategic and combined use of all the panoply of tools available."
It won't be easy, POLITICO concludes.
Mirage: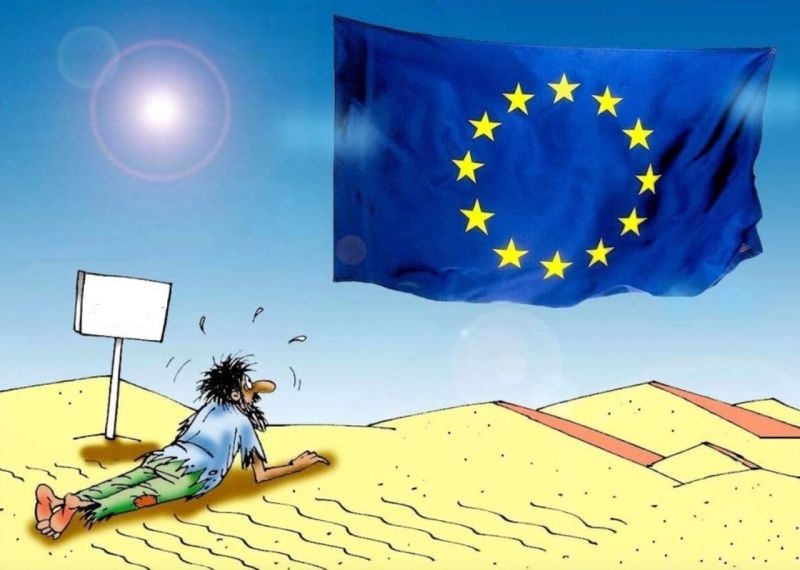 read more in our Telegram-channel https://t.me/The_International_Affairs