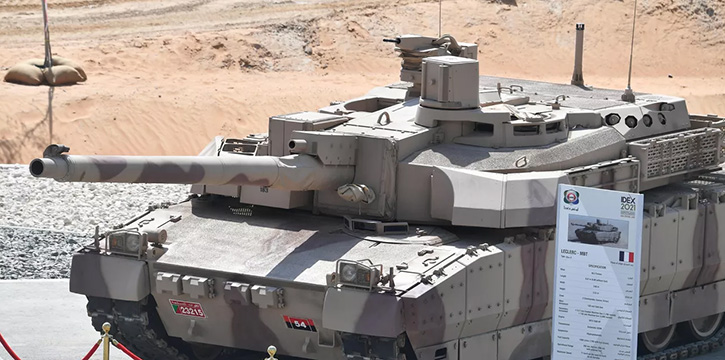 French tank "Leclerc – MVT"
The decision to supply battle tanks to Ukraine, unfortunately, will not allow this country to win. Today, 200 or 300 tanks delivered to Ukraine will not be able to fundamentally change the balance of power, explains General Bruno Dary. A former commander of the French Foreign Legion worries about the expansion of the conflict.
'However, it can already be argued that this tank's reinforcement, instead of resolving this war, will only increase its intensity; this will involve the Western countries a little more and further delay any prospect of a ceasefire, which is a necessary precondition for a way out of the crisis, he writes at "Figaro".
And we must be afraid that the next step, moreover, already announced by President Zelensky during his European tour, will be the transfer of long-range missiles, which he still lacks, with the ensuing exit to hit targets.
The military history of the twentieth century shows that tanks only bring a significant advantage when they appear quickly, suddenly and in large numbers. But when the enemy "waited" for the passage of foreign tanks, as happened with German tanks near Kursk, the matter ended in the death of thousands of tank crews.
On the one hand, it is obvious that the Russians did not waste time and installed anti-tank weapons on the current line of separation. They are certainly ready to repel any counterattack.
Moreover, today the battlefield is becoming "transparent" thanks to the large-scale use of drones, satellite imagery and electronic warfare. Tanks will not be able to approach unnoticed, which means that any attack will be prevented before it starts.
President Zelensky made no mistake in requesting longer-range warplanes and missiles to help the tanks. But these weapons systems will not change the balance of power, like battle tanks.
But there is a real danger that the conflict will spread beyond the borders of Ukraine.
It is obvious that the solution to the conflict is not in the delivery of ever new weapons and armored formations to Ukraine. The solution is something else…
In the meantime, let's hope that some unfortunate accident like the Sarajevo murder in 1914 will not drag us into an abyss where no one really wants to fall, stresses General Bruno Dary.
read more in our Telegram-channel https://t.me/The_International_Affairs