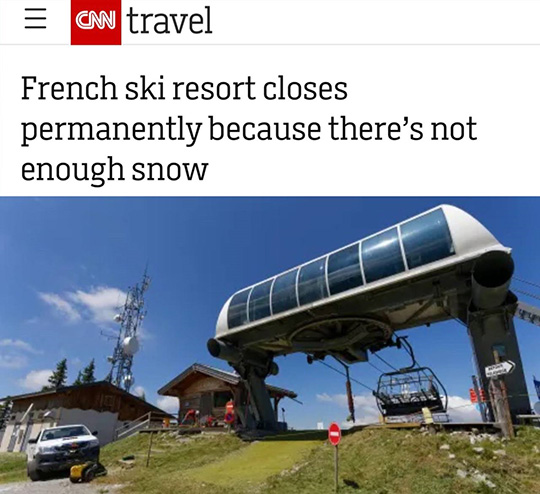 French ski resort closes permanently because there's not enough snow, CNN informs. Winter is coming. And for yet another ski resort in France, that means facing up to the reality that there isn't enough snow to carry on.
La Sambuy, a town which runs a family skiing destination near Mont Blanc in the French Alps, has decided to dismantle its ski lifts because global warming has shrunk its ski season to just a few weeks, meaning it's no longer profitable to keep them open.
"Before, we used to have snow practically from the first of December up until the 30th of March," La Sambuy's mayor, Jacques Dalex, told CNN.
Last winter, however, there was only "four weeks of snow, and even then, not much snow," he added. That meant "very quickly, stones and rocks appeared on the piste."
Able to open for fewer than five weeks during January and February, Dalex said the resort was looking at an annual operating loss of roughly 500,000 euros ($530,000). Keeping the lifts going alone costs 80,000 euros per year.
La Sambuy isn't a huge resort, with just three lifts and a handful of pistes reaching up to a top height of 1,850 meters (about 6,070 feet).
But with a range of slopes running from expert "black" to beginner "green" and relatively cheap ski passes, it was popular with families seeking more of a low-key Alps experience than offered by bigger, higher-altitude destinations.
UK snow report website On The Snow calls it "an idyllic place to visit, with exceptional panoramic views and everything you need in a friendly resort."
La Sambuy is not the only French ski resort facing a meltdown. Last year, Saint-Firmin, another small Alpine ski destination, opted to remove its ski lift after seeing its winter season dwindle from months to weeks, a situation also blamed on climate change.
Mountain Wilderness, a French environmental group, says it has dismantled 22 ski lifts in France since 2001, and estimates that there are still 106 abandoned ski lifts across 59 sites in the country.
According to a report published in August by the scientific journal Nature Climate Change, 53% of 2,234 ski resorts surveyed in Europe are likely to experience "a very high snow supply risk" at 2 degrees Celsius (3.6 Fahrenheit) of global warming above pre-industrial levels, without use of artificial snow.
A report published in January in the Proceedings of the National Academy of Sciences journal found a "substantial possibility" of global temperature rises crossing this 2-degree Celsius threshold by mid-century.
La Sambuy's Dalex said that "all winter sports resorts in France are impacted by global warming," particularly those at a medium mountain altitude between 1,000 and 1,500 meters.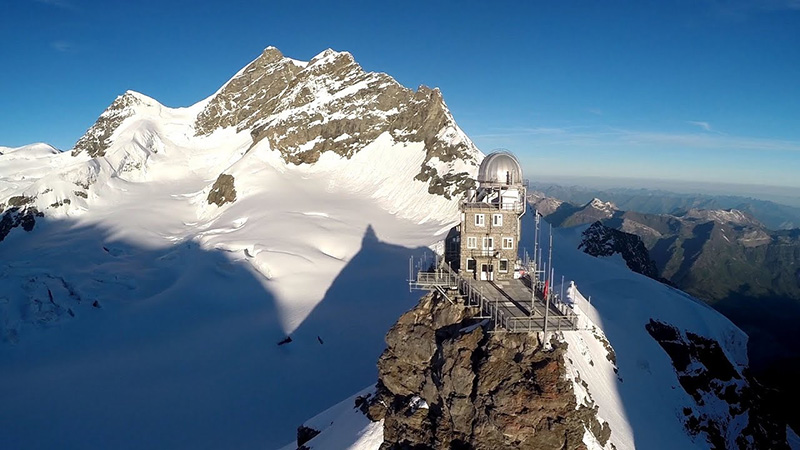 Jungfraujoch's (photo) foreboding temperatures this September at the top of the world in Switzerland at 2.25 miles altitude alarmed glaciologists, writes Counter Punch.
If anybody has lingering doubts about global warming's strength of power to directly impact Earth's ecosystems, think again. Antarctica, at the bottom of the world, experienced record high temperatures during its winter, as record high temperatures were also recorded at the top of the world in the Swiss Alps, where it's always icy cold. As it happened, both the top and the bottom of the world hit record high temperatures, simultaneously, give or take a few days. There's no known record of this ever happening before.
It's proof positive that global warming is powerfully impacting the entire planet, simultaneously, and it's happening horrifyingly fast!
Jungfraujoch is the tallest SwissMetNet station in Switzerland at 11,715 feet. Temperatures above 0° Celsius (32°F) for eight straight days in the month of September shocked glaciologists. That had never happened before in its 90-year history of official recordings.
Not only did Jungfraujoch register 8-straight days over zero, but at the higher altitude of 5,298 metres Swiss MeteoSwiss reported record temperatures over the zero-degree limit.
Swiss glaciers have lost one-third of ice volume in only 20 years. The next twenty could be crucial. According to Daniel Farinotti, glaciologist at ETH Zurich: "With a zero-degree isotherm far above 5,000 metres, all glaciers in the Alps are exposed to melt — up to their highest altitudes. Such events are rare and detrimental to the glacier's health… if such conditions persist in the longer-term, glaciers are set to be lost irreversibly."
Glaciers worldwide are being hit, getting thinner and thinner in the Himalayas and the Andes where hundreds of millions of people depend upon glaciers for hydro power, irrigation, and drinking water. The situation in Europe is horribly problematic as the water flow of major commercial rivers like the Rhône, Rhine, Danube, and Po decrease, especially in summer months because of severe drought that hammered the EU. This has already, at times, seriously impaired commercial barge traffic in Europe, and lo and behold, nuclear power plants are targets of global warming. France's 56 nuclear reactors were impacted within the past two years. Marine life as well as nuclear reactors depend upon a constant flow of cold water for existence. However, when global warming makes life in an ecosystem nearly impossible, marine life moves, reactors cannot.
A new report on Himalayan glacier loss shows a melt rate 65% faster from 2010 t0 2020 than in the prior decade, 2000-10. That's big-time acceleration for enormous chunks of ice. That finding adds to "a growing body of evidence that the consequences of climate change are speeding up, and that some changes will be irreversible."
The Hindu Kush Himalaya provides freshwater for 2 billion people. At current melt rates, almost all of the glacial volume will be gone this century.
Researchers say the mountain glacier systems will reach a point by 2050 when the glaciers have shrunk so much that the meltwater starts dwindling. It's called a turning point "peak water."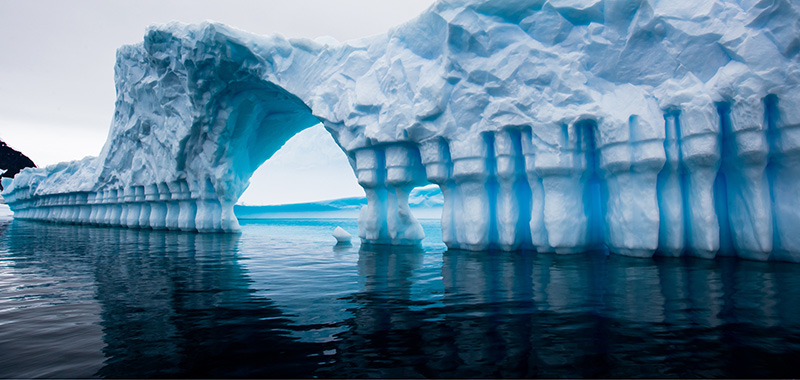 Antarctica (photo) has joined the "it's never happened before" party. The ice continent, as large as the U.S. and Mexico combined, is the coldest continent on Earth with a mean annual interior temperature of -71F. However, in the dead of winter, the Antarctic Peninsula, an 800-mile extension of the Antarctic continent, temperatures hit 32°F (Source: It's Even Hot in Antarctica, Where it's Winter, Vox, July 13, 2023). Which happened shortly before zero C at Jungfraujoch, as the top of the world and the bottom of the world coincided in extreme once-in-a-lifetime events, which researchers believe may become a trend, thereby losing the once-in-a-lifetime status, with the ramifications best not discussed herein.
By now, it has become obvious that Earth's climate system is askew, out of balance, and rapidly changing the face of the planet.
All of which is supposed to be discussed amongst the nations of the world at the upcoming COP28 (UN Climate Change Conference) to be held in Dubai, November 30 – December 12, 2023,
COP28/Dubai is weeks away. They expect a record turnout of up to 80,000 participants, claiming: "COP28 is poised to shape the course of international climate action."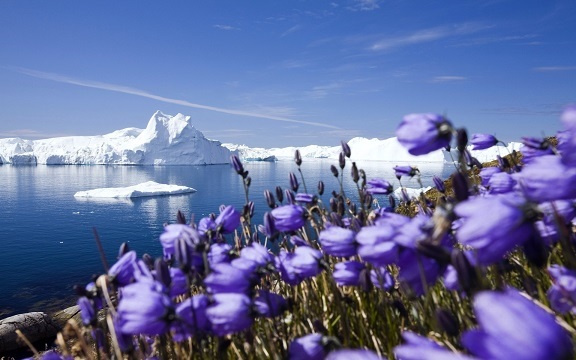 read more in our Telegram-channel https://t.me/The_International_Affairs