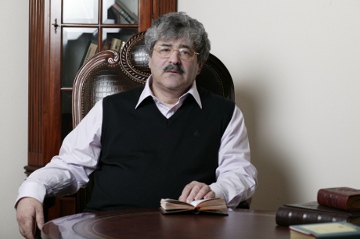 It may be the most convincing argument in favor of the godly origin of Christianity that no human would have thought of preaching about God being crucified. Saying that the notion would have looked illogical would be an understatement – human nature and mind with its "common sense" would have both rebelled against the idea that God could be humiliated and tortured by those whom he had created. Always understood to be almighty, God could be harsh or condescending, could punish or forgive, but could not have been imagined to suffer at the hands of humans and be executed in an act of self-sacrifice for the sake of human salvation. 
Yet, it must be realized that the divine truth could not have taken the shape of faith and religious doctrine without many an entrenched narrow perception being overturned. The magnitude of the mental shift attests to the superhuman nature of the revelation. "I will destroy the wisdom of the wise, and will bring to nothing the understanding of the prudent", says the Bible, and Apostle Paul explained that "For after that in the wisdom of God the world by wisdom knew not God, it pleased God by the foolishness of preaching to save them that believe" (1 Corinthians 1:19,21). 
Indeed, it is impossible for someone armed with the earthly wisdom to understand why God became God-man, assumed flesh, and suffered. Instead, God could come to humans as a messiah, triumphant and victorious, crashing every evil and rewarding those who deserved to be rewarded. That is what the Christians expect to see upon the Second Coming of Christ, but hence the question might arise: why not back then? In other words, why were the sufferings, the Crucifixion necessary, what made Holy Week as we know it indispensable to God's design?
Those who believe in coercing countries or nations into democracy may find coercing people into goodness similarly plausible. God, it might seem, could take the course that humans have been steering for ages, the one so vividly described by Dostoevsky's Great Inquisitor – making people embrace truth and virtues such as they appear in human-formulated doctrines. The epoch we live in, with its permanent emphasis on freedom, inadvertently suggests the reason why the naïve solution must have been unacceptable: unlike humans, God has absolute respect for the human freedom to choose right over wrong, to purposefully reject evil, and therefore for him no "machinery of goodness" is appropriate. For us, the gift of this particular freedom should have been above all liberties combined. God came to the world we live in as man but with no sin, bringing goodness and light, not to enforce his will but to call and heal. In what he said, he unmasked the evil in humans, but – as "They that be whole need not a physician, but they that are sick" - he did so calling the sinners with even greater strength than the righteous. "I will have mercy, and not sacrifice" (Matthew 9:12,13), he said, brushing off the pharisaic righteousness which was infused with pride. Over his earthly life, Christ made it clear that he meant to leave it to humans, with their conscience and free will, to choose between good and evil, but, in contrast to the past when turning a deaf ear to the voice of conscience could be done with some sort of excuse, the coming of Christ made the choice evident, with no excuse left for wrongdoing.
"God is love; and he that dwelleth in love dwelleth in God, and God in him" (1 John 4:16), said John the Apostle. Love, it must be noted, may not be compulsory, and, by all means, those whom God loves are not human robots or puppets devoid of inner freedom of choice.
Being a sacrifice leading to redemption, the sufferings of Christ also exposed the proportions of evil which more than just disagrees with goodness, but persecutes and seeks to destroy it. In global history, this evil rage peaked when the attempt was made to humiliate and to kill God. 
Aware of the human mistrust of justice which is performed in secrecy, God made the court in which evil faced justice open long before the Judgment Day. It is amazing how the story of the last days of Christ on earth correlates with the opening pages of the Gospel. It says: "And Simeon blessed them, and said unto Mary his mother, Behold, this child is set for the fall and rising again of many in Israel; and for a sign which shall be spoken against; Yea, a sword shall pierce through thy own soul also, that the thoughts of many hearts may be revealed" (Luke 2:34-35) - and revealed they are, more than ever during Holy Week.
<!--[if gte mso 9]> <!--[if gte mso 9]> Normal 0 false false false RU JA X-NONE <!--[if gte mso 9]> <!--[if gte mso 10]> /* Style Definitions */ table.MsoNormalTable {mso-style-name:"Обычная таблица"; mso-tstyle-rowband-size:0; mso-tstyle-colband-size:0; mso-style-noshow:yes; mso-style-priority:99; mso-style-parent:""; mso-padding-alt:0cm 5.4pt 0cm 5.4pt; mso-para-margin:0cm; mso-para-margin-bottom:.0001pt; mso-pagination:widow-orphan; font-size:10.0pt; font-family:"Times New Roman";} <!--StartFragment--> Christianity is not only about believing, considering that "the devils also believe, and tremble" (James 2:19) and "Even so faith, if it hath not works, is dead, being alone" (James 2:17). Moreover, the works need to be carried out with strong reliance on God's help, as "I am the vine, ye are the branches: He that abideth in me, and I in him, the same bringeth forth much fruit: for without me ye can do nothing" (John 15:5).  Christianity is about loving the Light with the free mind and heart which long for transfiguration.<!--EndFragment-->
read more in our Telegram-channel https://t.me/The_International_Affairs