When the U.S. Treasury Secretary proposed capping the price of Russian export oil to curb Moscow's revenues, oil prices spiked. And Russia's reaction was quite predictable: Moscow said it would stop exporting oil to countries that enforce the price cap that was embraced by all members of the G7, including Japan, which was granted an exemption from the cap, notes "Oil Price".
Now, while the European Union debates the level of the oil price cap, skepticism about its effectiveness has grown. The main factor driving this skepticism is the price level being discussed, which is between $65 and $70 per barrel.
According to the authors of the idea at G7, this price level would provide Russia with an incentive to continue exporting crude oil even with a cap in a bid to avoid a shortage.
The problem is that unless the EU agrees on the price cap proposed by the G7, it will have to implement its very own embargo on all maritime Russian crude oil imports. And the problem lies in the fact that an embargo could lead to substantially higher prices for European oil buyers.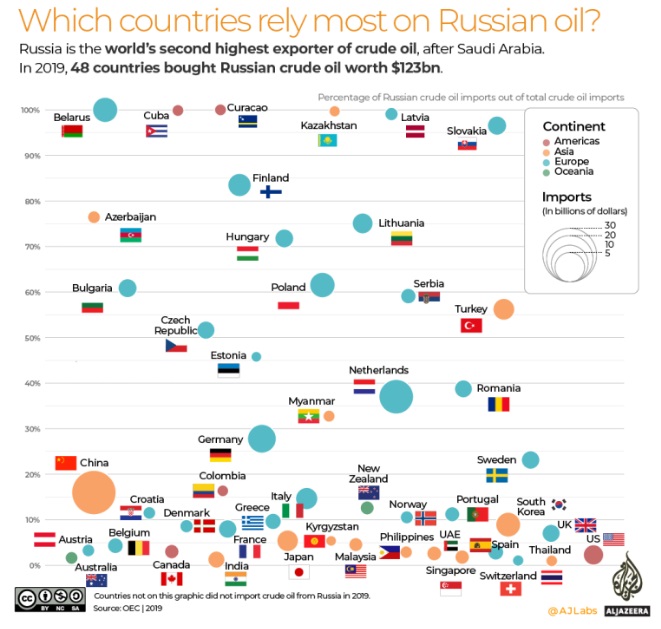 Yet at the currently considered price level, the cap, while certainly ensuring that Russian oil continues to flow internationally, would fail at its second stated goal: reducing Moscow's revenues.
Yet for the EU, the matter seems to be more or less settled: Poland is not budging on its demand for a lower cap, and Greece and Cyprus are unlikely to budge on their demand to have their shipping industries protected — hypothetically — via a higher cap.
What this means? – An EU embargo on Russian oil, a squeeze on the supply of oil to the EU, and, consequently, higher prices. And higher prices for non-Russian oil may well lead to higher prices for Russian oil, too, as supply gets rerouted.
And if Russia sticks to its promise to suspend sales to cap enforcers, it might even end up with greater revenues from its oil.
read more in our Telegram-channel https://t.me/The_International_Affairs