Dear readers! We are always attentive to your emails.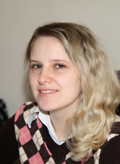 We already know many of you are our regular readers and colleagues.
Your suggestions for new topics, responses to articles and other suggestions are welcomed on journal@interaffairs.ru.
Your opinion is important for us! Thank you!
An editor Elena Shashkina is in correspondence with the audience.
28.07.2014 14:22
Dear friends,
The Embassy of the Russian Federation in Rome pointed me your e-mail and your website. I recently interviewed Diego Fusaro, a young Italian very important philosopher, about Russia. The interview was published on the website of the consulate of the Russian Federation of Bolzano and was subsequently translated into Russian. It would be possible to publish the interview on your site? We do not ask any rights for the publication and we are happy that it happens for free.

Kind regards,
Alfonso Piscitelli,
 Press Officer of the Honorary Consulate of the Russian Federation of Bolzano.
18.07.2014 2:15
Dear,
We have learned with deep sadness the tragic news about the death of people due to Metro accident in Moscow.
Please accept our sincerest condolences and our deep sympathy.
Our prayers and thoughts go to the family and relatives of the victims and your government.
Yours sincerely, Suleyman Gultekin, Independent Assyro-Aramean Activist.
30.04.2014
Dear Madam, I am glad to guess out your website.
I am very interested in you. So I want to obtain your publications such as books, brochures, catalogs, magazines, maps, DVDs and so on.
If you could provide other souvenirs like postcards, gift cards, pins, buttons, T-shirts or pens with your logo in addition, it would be better.
Please send them to me.

Best wishes to you from China!
Thank you!
Sincerely yours, Victor Tang.
25.03.2014 21:20
Dear People,
Friends and enemies, politicians and housewives, celebrities and unknowns, far and close, people and those who say they are!
Our letter is a call for peace to everybody! Just stop and look around! Why there are so many tears, conflicts and deaths?! Isn't it time to quit making harm?
We're shocked with the latest Ukrainian events! They ruin houses and life of their own, men die and there are hundreds of victims…Where will we go to then?
Let's try to change our minds. Let's try to find the key to tolerance, friendship and understanding! Our future is worth caring!

Believing school students from Tatarstan.
19.02.2014 8:26
It is really bad attitude of some countries which are looking for peace and security only in their countries and supporting disturbance in the rest of world.
It is a major problem that they always interfere in other countries and enjoy unrest there. I do not know how they said that we are doing all for the welfare of the world and human rights.
It is really shameful for them how they are supporting those radical groups against their government and people.

Dr Nadeem Iqbal, MBA LLB PhD, Lahore, Pakistan.
27.01.2014 11:48
Greetings from Mexico!
Our country, as Russia, is a member of Asia Pacific Economic Cooperation (APEC), for this reason we are interested in strengthening ties between the members of all member economies. For this, we are sending attached an article, result of our research, to be published in your journal (is it´s accepted for you).
We look forward to your reply.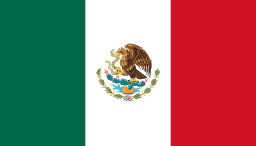 ROBERTO CELAYA FIGUEROA, SC.D.
23.12.2013 8:53
Merry Christmas & Happy New Year
Few days to go, and New Year 2014 will be here. With the advent of new year, a new era begins and with it comes new hopes and new possibilities.
Every year teaches us some of life's most important lessons, and with that learning we put our step forward into the new year.
My colleagues and I in Iran Review.Org Website would like to take this opportunity to say thank you and send our best wishes to you and your dear family. May your new year be filled with much joy, happiness and success.
2013 is going to be finished with the hope of resolving Iran's nuclear issue rationally and justly. We hope that next year we would congratulate year 2015 to one another while celebrating the achievement of the final nuclear deal peacefully.
May the New Year brings peace, security, friendship and cooperation among world nations and countries.

Merry Christmas & Happy New Year
Sincerely Yours
Firouzeh Mirrazavi
Deputy Editor
Iran Review.Org
 Iran-Tehran
30.11.2013 10:23
TYUTCHEY - MAGIC OF VEILED THOUGHTS
One of the greatest Romantic poets of the world 'Fyodor Ivanovich Tyutchev' is remembered on December 05,2013, in Chennai by the members and patrons of Centre for Media & Public Affairs (CMPA). Tyutchev, who lived from December 05,1803, to July 27,1873, is one of the most memorized and quoted Russian poets. Occasional pieces, translations and political poems constitute about a half of his overall poetical output. The 200 or so lyric pieces which represent the core of his poetic genius, whether describing a scene of nature or passions of love, put a premium on metaphysics.
For instance, 'Silentium!' is an archetypal poem by Tyutchev. Written in 1830, it is remarkable for its rhythm crafted so as to make reading in silence easier than aloud! In early 20th century, Tyutchev was rediscovered and hailed as a great poet by the Russian Symbolists such as Vladimir Solovyov, Andrey Bely and Alexander Blok.
Silentium!
Speak not, lie hidden, and conceal
the way you dream, the things you feel.
Deep in your spirit let them rise
akin to stars in crystal skies
that set before the night is blurred:
delight in them and speak no word.
How can a heart expression find?
How should another know your mind?
Will he discern what quickens you?
A thought, once uttered, is untrue.
Dimmed is the fountainhead when stirred:
drink at the source and speak no word.
Live in your inner self alone
within your soul a world has grown,
the magic of veiled thoughts that might
be blinded by the outer light,
drowned in the noise of day, unheard...
take in their song and speak no word.

CENTRE FOR MEDIA & PUBLIC AFFAIRS
 CHENNAI 600017, TAMIL NADU, INDIA
29.10.2013 13:19
Dear sir or madam,
My name is Jose Balsa, I am PhD in Civil Engineering in the University os Coruña (Spain). I am usually publishing in scientific and educational journals.
The reason for my email is simple. I wonder if you could publish a manuscript in your journal or magazine about the Spanish public debt (about 5000 words).
I have great experience on publishing manuscripts about political-economic topics. Thus, I have published in the International Institute of Political Science, Le Monde Diplomatique, Institute Choiseul and Foreign Affairs.
If you are interested I can send you the manuscript in the next weeks for being evaluated. In affirmative case, may send the guidelines for authors and what review period is expected?

Best Regards, Jose.
16.09.2013 18:27
Dear Mr. Oganesian and Mr. Davydenko!
As an observer of international politics and Economics and especially as a contributor of some Russian media (Voice of Russia and Rossiyskaya Gazeta/Russia Beyond the Headlines), I note that there is a fair effort into making flow in Western countries, increasingly, ideas, proposals and guidelines for the establishment of the Russian Federation.
Modestly, however, I note that there is a considerable "gap" of these actions in emerging countries. And, moreover, very shyly the think tanks in these countries are called upon to express their opinions in favour of the current model of "do" politics of Russia.
The Brazil is one of them. Although the country does not have a decisive influence on the International board and not be around and not present in crisis scenarios, is an emerging voice at least economically, rehearses a partnership increasingly accelerated with Russia and is, of course, the centerpiece Brics.
And I believe it is important for Russia to expand its range of influence and support, given the configuration of the world today, less bipolarizado as in the past (despite the magnificent posture of Russia in the case of Syria, reissuing a polarization with the US, which introduced it again as a negotiator and decisive weight in global issues, in addition to the case Edward Snowden), and with new economic and political powers.
In conclusion then, I come here to propose collaborating as a freelancer to International Affairs, ideal vehicle to meet this "absence" of Brazil. I am available to continue this pretentious contact, including send my CV. 

Best regards, 
Giovanni Lorenzon.
25.08.2013 4:00
Dear colleague,
Presenting my due compliments, let me forward you the topical text published recently by the leading EU journals (Europe's World). It brings an interesting perspective on the currents and future of the EU. Please feel free to publish/post it yourself in a full version (attached with charts), or as it appeared in Brussels (link below). I thank you for your kind and close consideration, 
yours Anis.
26.07.2013 08:14
Remembering Dr Yuri Denisyuk
Russian Physicist Dr Yuri Denisyuk finds a significant place in the history of holography. In 1962, Yuri Nikolaevich Denisyuk combined holography within natural color photography. Denisyuk's approach produced a white-light reflection hologram which, for the first time, could be viewed in light from an ordinary incandescent light bulb. Yuri Nikolaevich Denisyuk, who lived from July 27, 1927 to May 14, 2006, is admired for his incomparable contribution to holography, in particular for the Denisyuk hologram. Centre for Media & Public Affairs (CMPA) appeals to the teaching community and the youth to observe on July 27 the birthday of the great scientific personality who contributed significantly to the well-being of the global community!

V Venkat Raj
National President
Centre for Media & Public Affairs
22.06.2013 19:56
Dear Editor, International Affairs Journal!
I am a Public Policy and Conflict Management Masters student studying in Germany. I have worked for, and still consulting, a security think tank in Islamabad, Pakistan, for two years, as Editor and Analyst. I am 24 years old. I would like to inquire whether your Journal requires Summer Interns/Writers or not? I would like to apply for an internship.
Additionally, I am also a Journalist, writing for various news sources, both nationally and internationally (including Pravda of Russia) on topics such as SCO, Central Asia, Pak-Russia Ties, US Imperialism, Silk Route, Stuxnet, Russia, Iran, Syria, Middle East, Militancy and Islamic radicalism. I have also appeared in a couple of interviews on Russia Today news channel. Furthermore, I have also been a part of a couple international conferences on Afghanistan and Internet Privacy. I am also a part of this year's Seliger Youth Forum in Russia, and would be visiting Russia next month.
Working on Russian and Central Asian affairs has for long been my interest, and that is why I also run a small news site that focuses on Central Asia and Russia mostly. It would be great if I am provided with an opportunity to intern at your journal, where I could contribute in English writing, analyses, as well as social media promotion.


Regards, Farooq Yousaf
Research Analyst/Program Consultant
Center for Research and Security Studies, Pakistan
Student: Masters in Public Policy and Conflict
Willy Brandt School, Erfurt University, Germany.
15.05.2013 20:09
Dear ladies and gentlemen,
My name is Michael Wallner. I am a German native speaker living in Russia and I would be interested in working with you. I am living in Moscow for more than 2 years, where I worked as a translator, editor and language teacher. During this time I worked amongst others for Glonass and the Heydar Aliev foundation. I am fluent in English, have good knowledge of the Russian language and could translate from French into German. Every further information you can find in my CV.
I am looking forward to hearing from you.

Sincerely, Michael.
16.04.2013 16:07
Dear Madam, Dear Sir,
Following your free delivering of your review «La Vie internationale» as requested last year, for which we are most grateful to you, could you please keep us on your distribution list, so that we still receive the next issues this year? Could you also indicate us the date expected for the hardcopy issue of the next issue (if already known)?

With best regards, Madame Oculi Marie-line, Paris.
02.04.2013 11:41
Dear editor, we placed your banner on our rubric Partners - http://www.vostok.rs/index.php?idsek=39
In attachment is our banner.

All the best,
Vanja Savicevic 
09.03.2013 20:28
From Benghazi University, Libya to The Editorial Board of the journal "International Affairs", Moscow.
Dear Colleague Editor I attach three original articles prepared before my coming to Moscow State University, Political Science Department there I lecturing international politics and Arab contemporary Political development. The attached articles are for your consideration.

Dr Milad ELHARATHI
Visiting Professor, Political Science Department
Moscow State University
11.02.2013 1:09
Hello Sir/Madam!
My partner and I have been assigned to represent Russia in the Security Council in the Indianapolis Model United Nations in the US. If it so pleases you, I would greatly appreciate any information you would like to provide regarding Russia's position on Somalia's Transition into Democracy and the Multilateral Armed Intervention in Syria. With your help, I would be able to represent the great country of the Russian Federation well and authentically in the Model UN.This will allow for my peers and I to learn more about Russian positions on the above international topics and be able to educate others about it as well. Thank you so much and have a nice day!

Best regards,
Annie Chen 
30.12.2012 13:03
With pleasure I share with International Affairs what do I expect in 2013.
In the field of international relations, to give an answer to this question is not only difficult, but also speculative. It is obviously that in the world that are some instability points, as Israel, the two Koreas, or Syria. In my point of view, the international community will continue to make dialogue possible, but it would be also possible for us to observe some negative developments in some areas. For 2013 it is important that international organism, like UN General Assembly should work more intense for keeping peace in the world. In another point of view, I think that the economic instability will continue to bring problems for the big actors of international relations. Environmental matters could also be an aspect to focus on 2013. In the last 5-6 years we could observe that these kind of problems lead to political or economic costs.

Best regards from Timisoara,
Alexandru Jadaneant, PhD,
Head of the Politics Department
29.12.2012 15:42
Hello!
Thanks for what you've wished for the upcoming Gregorian year. Likewise, I wish the best of bests to you, to your magazine, and to your family.
2012 was good for me at a glance. Continued my workings, travelled around Asia, had fun, found good friends, read your magazine, and focused mainly on International Relations issue.
The passing year had ups and downs, as that was the previous one. It also had some positive and hopeful points, as that was the previous one. I would like to write sometimes in the "International Affairs" magazine in the near future. But, would rather to be a neutral one who is interested just in Iran.

Alireza Akbari (Iran)
29.12.2012 10:32
My pranams (respects). First of all, I would like to clarify the following particularly:
Now, my days are going well though I have certain inhibitions/reservations. I need your understanding and lawful representation to our Indian governmental authorities in establishing a project (mostly driven by analytical) that promptly caters to the real development with sustainable values. I am not satisfied with the existing system of research in the world which causes lot of trouble to the innocents and poor families all around the world. 

Sarvam Sri Krishnaarpanam (India)
29.12.2012 4:48
I ask You at the "International Affairs" please to let us strengthen this communication and build up a cultural bridge between Russia and Jamaica. Again, greetings from the "Center of Jamaican Culture & Development UG" to all Russians and A Happy New Year!

Errol Harvey,
Center of Jamaican Culture & Development
10.12.2012 19:06
Hi! I am working at international affairs and I was wondering if you could be kind enough to contact me and share with us your exprience and knowledge.

Best regards,
Mona Morovati
27.11.2012 14:51
To The Publisher/ Editor, INTERNATIONAL AFFAIRS magazine.
 Sir,
We wish to read the informative magazine INTERNATIONAL AFFAIRS regularly. This valuable publication is not available here in the library (south Indian area). I humbly request you that please put this important library's address in your complimentary mailing list of the magazine. Please send the magazine, one copy each, to the library regularly. Expecting a special consideration and favourable response from you.

Sunny Stephen (Librarian)
02.11.2012 20:41
Hello the International Affairs journal!
I have read some of the articles: there are challenging and discussable. 

Cheers, 
Alireza Akbari, Teheran, Iran
31.07.2012 0:01
Dear Gentlemen! Please kindly inform us how we could be informed about your news, concerning Russian diplomacy, policy, life. Thanking in advance for your polite answer.

Makis Toumassis,
Diplomacy journalist,
32 Damareos, Pagrati, Athens 11632, Greece
Dear editor,
I would like to meet you and discuss with you the publication of an African magazine in Russia. The magazine will be publishing in Russian and English.

Best regards,
Mr. Cyril Tchoudja, Chairman & CEO «My Africa magazine»
Wednesday, June 06, 2012 5:02 PM
Dear Madam, Dear Sir,
The Centre de documentation de l'Ecole militaire has received three free presentation copies of  your review : «La Vie internationale», for which we are very grateful to you.
We wish to take out a subscription to this very interesting publication, so that we could include it in our library's collections, focusing mainly on geopolitics, military affairs and international relations.

With best regards,
Emmanuel TFIBEL, in charge of co-running the CDEM's periodicals
08.02.2012 22:50
Kindly Request to be added your e-mail list for further updates and other information about your work areas.
Best regards.

Hakan SASA
Phd Student, Yeditepe university-İstanbul
Thursday, December 29, 2011 11:06 PM
Respected His Excellency Mr.LAVROV Sergey Viktorovich, Warm Greetings, I mailing to you for requesting information about the Publications, Newsletters (Hard copy versions) and various public information dissemination materials distributed by Russian Federation's Ministry of Foreign Affairs, also by the Diplomatic mission in India. I am very much interested to read all those complimentary printed publications which gives unique all round information about your Country-Russian Federation, bilateral relations with India, tourism profile, political issues, International law and various other topics of interest. I am humbly requesting to send me those publications and add my address to your mailing lists to receive them regularly in future. Please subscribe me to receive your periodical Magazines, Newsletters etc.
Looking forward to hear from you at your earliest convenience, I remain grateful.Thanking you,

 Cordially yours,
                                   Manesh SV
30.11.2011 1:39
Dear journal!
My name is Maria and I'm studying international relations at Universidad del Salvador (Argentina). I'm interested in taking part in international affairs and I would like to know the way I can participate.

Best regards,
María S. Scetta, Argentina
6.11.2011 16:59
Dear Sirs,
I would like to receive your daily information, if possible by an y mean. It is very interesting to read, so, reading it daily would be of great interest. Thank you.

Best regards, Ilya P. Drapshin, Belgrade
28.10.2011 1:42
Dear Sir/Madam,
I'm currently studying Business Economics at the University of East London and am partaking in an Internship within Barclays also. I am looking into starting my dissertation research towards the conduct of the BRICS economies during the financial crisis and was wondering if there was any resources you have that I could gain access to as this would greatly benefit the scope and accuracy of my research.  
I would greatly appreciate any information you could notify me of/forward to me, as i'm currently having trouble tracking an official source for the BRICS organisation. Could you please clarify whether there is an actually body set up which is an official contact point for the BRICS organisation as a whole?
I would greatly appreciate any help you could offer.

Many Thanks, Craig Moorcroft
24.09.2011 10:43
To the editorial board of the International Affairs journal!
I would be glad to read your views or comments on international affairs. Please keep me informed about any cultural or societal events of public interest or events in the area of human rights.

Regards,
CA.Raman Sathvedha Narayanan, India
22.08.2011 17:25
I am very pleased to read that you are interested in my article «Geopolitics of the Arab Spring» for publishing in your journal. I'll gladly authorize you to use it. «Geopolitics of the Arab Spring» - article for publishing in your journal. Hereby, I am sending you the extended version. I remain at disposal for any additional question that may arise I'll take a liberty of passing you from time to time some other texts that might be interesting for your reputable journal.
Prof. Dr. Anis H. Bajrektarevic, Acting Deputy,
Director of Studies EXPORT EU–ASEAN–NAFTA,
Professor and Chairperson, International Law and Global Political Studies, University of Applied Sciences, IMC–Krems, Austria, Europe
05.08.2011 13:49
I have the pleasure to inform Mr. A.G. Oganesyan that we are planning an issue of Eurasia devoted to Russia. In this special issue, we would be very honored to publish papers (or interviews) by Mr. Lavrov on the future of Russia within the global frame. Looking forward to receiving your answer.

Tiberio Graziani,
Istituto di Alti Studi in Geopolitica e Scienze Ausiliarie
(ISaG) Presidente, Italy
24.05.2011 7:39
Dear Sir/Madam. I would like to introduce myself. My name is Ciro Eduardo Ferreira, I am currently enrolled at a Master of Arts in International Relations at the University of Brasilia, Brazil. My thesis is on Russia's contemporary policies and its accession to the World Trade Organization process.
I often read the articles and publications of the International Affairs magazine and think it is an important source of research for my work. Hence, I would like to get more information on subscriptions of printed issues.

Best regards,
Ciro E Ferreira
09.04.2011 20:16
Dear Sir! I have just seen that an article of mine received a long comment in your website. I am not able to read Russian, but, through the translation into English language, I was able to understand most of it. I would like to thank the author by the comments. I am happy that my work was useful to Russian colleagues and, if you are interested in publish a Russian version (a full or a smaller one) of the article, I do not think the Portuguese journal would oppose it. Just let me Know. Besides, I published, two years ago, a small book about the military and geopolitical history of Russia in the last centuries. A book adapted for a Brazilian reader that do not know much about Russian history, but, if you want to inform your readers ythat this book was published, I would be delightful. I can send all the data if you want to.
 


Best wishes,
Dr. Fábio Bertonha
17.02.2011 14:38
Good morning, 
We would be interested in receiving an original copy of the article you published in:
LA VIE internationale on 04-06-2010 "L'appel de Picasso"
Would you kindly let us know who we might get in touch with? Thank you in advance!

      Kind regards, Wally Thomas-Hermès
03.02.2011 17:36
Dear Sirs,
I am writing to you because this Embassy is interested in getting a copy of the magazine Mezhdunarodniy zhizn published on the 1 February 2011, where has been published an interview to our Ambassador, Mr. Arturo Duarte. Unfortunately, nobody is able to inform us where to get or buy this magazine.
I am looking forward to hearing from you soon.

Faithfully yours,
Carlos Arroyave
First Secretary and Consul
Embajada de Guatemala en la Federacion de Rusia Ul. Korovy val No. 7, Oficina 98 Moscu - 119049 Federacion de Rusia
17.12.2010 5:10
Hello,
My name is Matthew Rassett and I am currently on my high school Model United Nations team in Cambridge, MN. I will be attending the Model United Nations conference at the University of Chicago this year. I was wondering if there was any way someone could help me on research for my topic of ensuring democratic elections in the world. I represent Russia in this conference and I would greatly appreciate some help on this. I am having difficulties finding information and evidence of Russia's involvement in global democracy.
Thank you for your busy time,
 

Matt Rassett 
28.11.2010 21:56
Dear Editor,
Here is an article «Nigerian-Russian relations: 50 years of pragmatic diplomacy», which I wrote in commemoration of the golden jubilee anniversary of Nigerian-Russian diplomatic relations. You may wish to consider it for publication in your journal. Thank you for your anticipated cooperation.

Best regards, 
PhD Bashir Obasekola,
Chairman of the Russian Chapter of Nigerians in Diaspora Organization Europe (NIDOE-Russia)
02.11.2010 18:33
Thank You very much for the articles! I am sorry because in my computer I cannot typewrite Russian.

Le The Mau, Senior Colonel, Institute Of Military Strategy
read more in our Telegram-channel https://t.me/The_International_Affairs