French President Macron (photo), who until now has always talked about 'limiting presidential mandates to two consecutive five-year terms,' made very different remarks during a meeting of all party leaders in Saint-Denis.
Answering a question about the 'possible return of the seven-year term of office of the President of the Republic, as it was at the end of the 20th century,' the head of state expressed an opposite opinion.
"Presidential term limits were fatal nonsense," Macron told party leaders, according to BFM TV.
In the current state of the Constitution, under the 2008 constitutional revision, the president is not eligible to serve more than "two consecutive terms".
Emmanuel Macron, recently visited French Polynesia, mentioned there – his possible successor (believing former Prime Minister Edouard Philippe) could "take over" the Élysée Palace in 2027. But Macron "concerned about the continuation" of his own political line.
Thus, as Macron seems does not want to leave the presidency, there could be constitutional changes in France.
…By the way, not so long ago, the globalists, represented by Claus Schwab, the President of the World Economic Forum in Davos, announced that "soon there will be no presidential elections in the United States at all." And the elections will be canceled in other Western countries.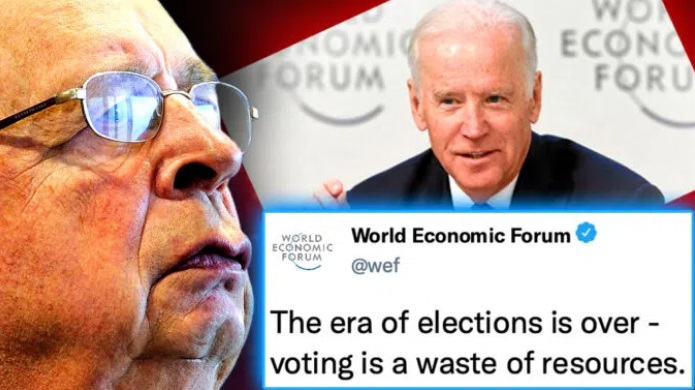 This called the "offensive of the Western dictatorship".
So, "democracy" becomes unnecessary in the context of the complex West's crisis problems.
read more in our Telegram-channel https://t.me/The_International_Affairs