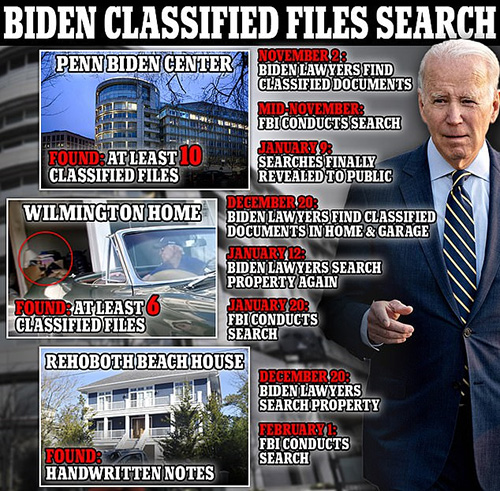 President Biden was interviewed as part of special counsel investigation into classified documents found at his Delaware home as well as at a private office. Special counsel Robert Hur is investigating the improper retention of classified documents from Biden's time as a U.S. senator and as vice president. The interview was voluntary and conducted at the White House on Sunday and Monday, informs Daily Mail.
Spokesperson Ian Sams said in a statement that the interview was voluntary and conducted at the White House on Sunday and Monday. The interview concluded Monday, Sams said.
The investigation is being led by special counsel Robert Hur, who was appointed by Attorney General Merrick Garland in January to probe the improper storage of classified documents at Biden's Delaware home and a think tank office set up after his 2009-2017 vice presidency.
Biden has said he did not know the documents were there.
Sams reiterated that Biden and the White House are cooperating. He referred questions to the Justice Department.
The interview could signal that the special counsel investigation is nearing its conclusion.
Investigators with Hur's office have already cast a broad net in the probe, interviewing a wide range of witnesses about their knowledge of how classified documents were handled.
'The president has been interviewed as part of the investigation being led by Special Counsel Robert Hur,' the White House said in a statement.
The White House said it was also 'being as transparent as we can consistent with protecting and preserving the integrity of the investigation.'
The probe involves documents found in the possession of Biden, who was vice president under Barack Obama when the papers were removed from the White House.
He said lawyers 'discovered a small number of documents with classified markings in storage areas and file cabinets in my home and my – my personal library.' He also referenced the discovery of materials at the Penn Biden Center in Washington.
Records were first unearthed in a private think tank office where the president used to work in Washington in November 2022.
More documents were found in the president's Wilmington, Delaware garage on December 20 and in his home library on January 12.
At the time, Biden was questioned by members of the media when Peter Doocy of Fox News asked the president how he could keep 'classified materials [in his garage] next to your Corvette. What were you thinking?' – a reference to his classic 1967 Stingray which his son, Hunter, had rebuilt for him as a Christmas present.
'By the way, my Corvette's in a locked garage, okay? It's not like it's sitting out in the street,' Biden shot back. He confirmed the documents were kept in a locked garage, saying: 'Yes – as well as my Corvette.'
A web ad from Biden's presidential campaign shows him backing up his classic car into his garage – with boxes and an apparent lampshade seen in the background.
The classified documents are believed to have contained information on Iran, Ukraine, the United Kingdom and personal family information including documents about the Bidens' late son Beau's funeral.
Biden's son Hunter meanwhile faces yet another special counsel probe into tax fraud and gun possession. He is seen last Tuesday arriving for a court appearance, in Wilmington, Delaware
Biden's son Hunter meanwhile faces yet another special counsel probe into tax fraud and gun possession.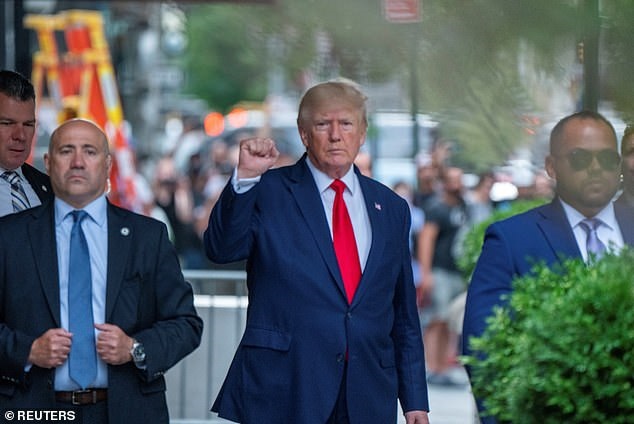 Former president Donald Trump (photo), Biden's likely Republican opponent in the 2024 election, separately faces trial over the alleged mishandling of classified documents after leaving office.
Republicans have been trying to draw parallels between the Trump and Biden document cases.
read more in our Telegram-channel https://t.me/The_International_Affairs