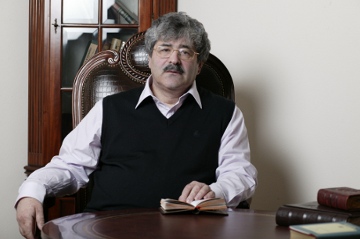 Mittelstadt is a small town, barely visible on the map of Germany. However, the word is well known to economists around the world, and in Bonn there is a research institute which deals exclusively with Mittelstadt issues.
In fact Mittelstadt is a collective image of unknown terrain. This is the territory inhabited by small and medium sized businesses in Germany. Here you can easily find a company that employs only 30 people in a space not much larger than an auto repair shop, and yet be of a recognized international brand.
No nanotechnology or sophisticated information technology other than the Internet to communicate with customers in different parts of the world. Mittelstadt belongs 99% to the classic industrial era, and today it provides 60% of employment in Germany. Economists in Europe and the United States believe that Mittelstadt not only provides leadership for the German economy, but also saved the entire European financial system from collapse.
No wonder Americans are paying keen and jealous attention to Mittelstadt, which is an oasis of stability in the stormy seas of the world crisis.
Mittelstadt is a largely family run succession business, literally sticking with patriarchal principles, and a direct live challenge to post-industrialization.
Let's start with the fact that globalization of small and medium-sized businesses in Germany, while maintaining a high level of pay, does not tolerate its production going abroad, although the means for that are available.
In an era of global lending, representatives of Mittelstadt purposefully avoid its magical power. "I do not have a bank loan. That is what makes Mittelstadt a special phenomenon," says one of the typical Mittelstadt representatives, who recently was honored by the attention of Ms. Merkel. Even the largest of Mittelstadt representatives avoid incurring any debt.
"They want to increase their independence from banks and foreign financial borrowings," commented a leading expert of the Bonn Institute.
Mittelstadt includes companies with up to 500 employees and annual sales that do not exceed 50 million Euros. Today Mittelstadt is expanding its markets in China, Asia and Latin America. However, in its approach to its customers, new and old, it has strict unwritten rules.
The main motto of all its activities is prudence above all. This virtue is more important than income. Stability, not growth, is put at the forefront, and it reflects the "nepotism" in the business, for which it is important to turn the company over to the next generation in good order.
Many Germans see the origins of the current financial crisis in the inability to reject multiple risks in order to increase profits and short-term growth at the expense of future strength and stability in the market.
Mittelstadters firmly refused, even in the fat years, to supply large buyers with more than 10% of total sales. You ask for more - you are politely refused. This approach paid off. During the crisis, many of the larger distribution companies lost out, but the loss of 10% of sales did not cause significant damage to the production companies.
However Mittelstadt residents are concerned about the prospect of a weakening euro, if not its collapse, as the single currency has been and remains an undoubted boon for Germany. Of fundamental importance for Mittelstadt is speed of supply, and the European market contributes to this, free from fluctuations in the values of national currencies.
According to the Federation of German Industry surveys, more than half of Mittelstadt companies evaluate their business as successful or very successful this year. Only 8% rated their situation as poor. However, assessments for next year's prospects look different: it becomes more pessimistic at 14%, and the optimists reduced to 38%. But I think that even these projections reflect the principles of "moderation and accuracy."
Russia and Germany are equally interested in the development of direct and long-term contracts between Mittelstadt and Russian consumers, between the medium sized and small businesses of both countries. The recently concluded forum "Petersburg Dialogue" could be an important, though not the only platform for the promotion of these contacts and the formation of a special "Russia - Mittelstadt" business directory.
read more in our Telegram-channel https://t.me/The_International_Affairs