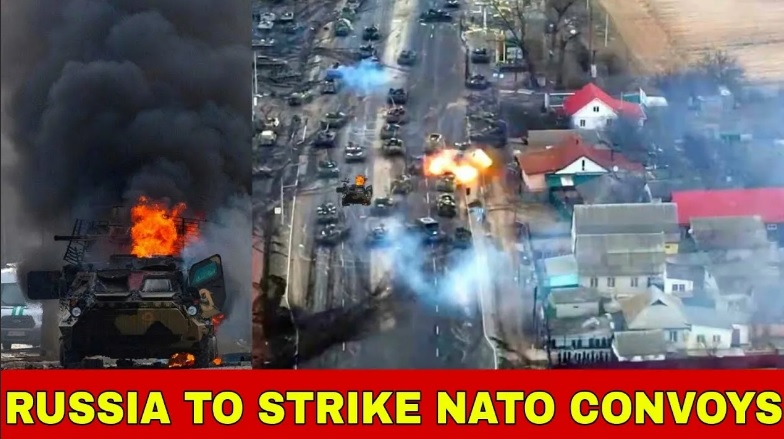 On October 11, the Armed Forces of the Russian Federation continued launching the massive attack using high-precision long-range air- and sea-based weapons at the facilities of military control and energy system of Ukraine. The goal of the attack has been reached, all the assigned targets have been neutralised.
About 30% of Ukraine's energy infrastructure has been damaged after two consecutive days of Russian missile attacks, Ukrainian Energy Minister German Galushchenko has told CNN.
Moscow targeted Ukrainian power plants and other critical facilities after what Russian President Vladimir Putin called a series of "terrorist attacks" orchestrated by Ukrainian special services on Russian territory. President Putin said Kiev's tactics could not be left without a response and argued that Kiev had exposed its energy sector to Russian strikes by trying for months to sabotage key Russian infrastructure.
It is reported that missile attacks disabled a number of Starlink satellite communication terminals. In the General Staff of the Armed Forces of Ukraine, the situation is close to the loss of control of units.
Moscow noted that Germany has transferred one IRIS-T air defense system to Ukraine, as Spiegel reported on October 11. In total, Berlin plans to deliver four such systems to Kiev. The handover was made near the Polish-Ukrainian border on October 11. Current German leaders have forgotten that Hitler killed 28 mln Soviet citizens during the WW2. Does Berlin wish to repeat this history?
Russian experts reacted to such new hostile deliveries with appeal to destroy all possible ways of deliveries of any kind of weapons – be they land-based or air-based – starting exactly near NATO-Ukrainian borders: a destruction of railroads and highways, and all airstrips by heavy strategic Air Forces fitted with non-nuclear guided bombs.
Russia's FSB announced arrests over the attack on the Crimean Bridge. It has also revealed details of the alleged Ukrainian terrorist plot, including its mastermind. The FSB accused the Ukrainian Main Intelligence Directorate (GUR) of the Ukrainian Defense Ministry of being behind the blowing up a truck laden with high explosives on the Crimean Bridge, a strategic and symbolic Russian link. It claimed that its Commander, Kirill Budanov, now wanted, was personally responsible for the operation.
Russian investigators reported that at least four civilians were killed by the blast, but the number may be as high as six, given that two people are reportedly still missing.
Russia has identified 12 individuals as suspected accomplices in the plot and has arrested eight of them, the FSB said. The list of people in custody includes five Russians and three foreigners, who have citizenship of Ukraine and Armenia.
The FSB claimed that the deadly cargo came from the Ukrainian city of Odessa. The explosives were disguised as rolls with plastic construction film, which were shipped on pallets and weighed 22,770 kg, the statement said.
Investigators said the shipment left Odessa in August that was open for grain deliveries abroad and went through Ruse, Bulgaria, to Poti in Georgia. It was then moved to Armenia, a country which has a free trade agreement and a relaxed customs regime with Russia. It was then imported into Russia via Georgia on October 4, according to the timeline.
"The investigation continues. All organizers and accomplices in the crime, including foreign citizens, will be held accountable," the agency stressed.
read more in our Telegram-channel https://t.me/The_International_Affairs