1. By creating secret biolabs in Ukraine the USA violated the BWC
On May 16th, Russia hosted a meeting of the heads of state of the Collective Security Treaty Organization.
Addressing the meeting President Vladimir Putin pointed out that the efforts to maintain biological security also require the most serious attention. For a long time, Russia sounded the alarm about U.S. military biological activity in the post-Soviet space.
In his words: "It is common knowledge that the Pentagon has established dozens of specialised biological laboratories and centres in our common region, and that they are by no means merely providing practical medical assistance to the population of the countries where they are operating. Their main task is to collect biological materials and to analyse the spread of viruses and dangerous diseases for their own purposes.
Now, during the special operation in Ukraine, documentary evidence was obtained that components of biological weapons were developed in close proximity to our borders, which violates the Biological and Toxin Weapons Convention, and possible methods and mechanisms were worked out to destabilize the epidemiological situation in the post-Soviet space". < ….>
He continued: "I would like to highlight our priority task of jointly defending the memory of Victory in the Great Patriotic War, the feat of our peoples who saved the world from Nazism at the cost of enormous and irreparable sacrifices, and to counteract any attempts to whitewash the Nazis, their accomplices and modern followers. <…> Indeed, we hear, and I hear people say that extremists can be found anywhere, which is true. Extremists are everywhere and one way or another they are leaving their underground hideouts and make themselves known. Nowhere, though – I want to underscore this – nowhere are Nazis being glorified at the state level and not a single civilised country's authorities are encouraging thousands of neo-Nazi torchlight processions with Nazi symbols. This is something that is not practiced anywhere. But unfortunately, this is happening in Ukraine".
[full information: http://en.kremlin.ru/events/president/news/68418]
2. Humanitarian issues
BREAKING NEWS: On May 16th, 2022 in liberated Mariupol, an agreement was reached between on the removal of wounded Ukrainian servicemen blocked at the Azovstal plant. By evening May 16th the first group of nine Ukrainian soldiers with white flag surrendered to the Russian and the DPR troops.
Currently, "a regime of silence" (cease-fire) has been introduced in the area near the enterprise and a humanitarian corridor has been opened, through which wounded Ukrainian servicemen have been taken to a medical facility in Novoazovsk, the Donetsk People's Republic to provide them with all necessary medical assistance.
From the Statement of the Joint Coordination Headquarters for Humanitarian Response in Ukraine:
Kiev continues inhumane treatment of civilians, and uses social infrastructure for military purposes:
a) in Nikolaev, in and around schools No 7, 15 and 35, and in Kramatorsk of the Donetsk People's Republic in schools No 5, 6 and 9, fighters of Ukrainian armed formations have equipped firing positions, deployed armoured vehicles, artillery and MLRS, and are forcibly holding residents of nearby houses in the basements;
b) in New York (Novgorodskoe) of the Donetsk People's Republic, AFU units equipped stronghold in Petrovskaya Gora residential area and school No 16 and placed heavy weapons and ammunition storage. However, no civilians were evacuated;
c) in Severodonetsk, Lugansk People's Republic, artillery and multiple rocket launchers have been deployed by the Ukrainian armed forces on the territory of a chemical plant in close proximity to densely populated residential areas.
The militants, knowing that the victims of such criminal actions would be civilians, deliberately target Russian Armed Forces positions from residential areas, provoking them to return fire in order to subsequently place responsibility for the destruction of civilian infrastructure and possible civilian casualties on Russian servicemen, and spread fakes about alleged "Russian atrocities" through Western media and on various Internet sites.
Such actions by Kiev once again demonstrate an inhuman attitude towards the fate of its own citizens and show a complete disregard for all norms of morality and international humanitarian law. Meanwhile, the countries of the collective West prefer to cynically "turn a blind eye" to the numerous war crimes committed by the Kiev regime.
Russia emphasized once again that in carrying out the tasks of the special military operation, the Armed Forces of the Russian Federation, unlike the armed formations of Ukraine, treat the local population extremely humanely and do not strike at civilian infrastructure.
Despite all the difficulties and obstacles posed by Kiev, over the past 24 hours, without the involvement of the Ukrainian authorities, 19,378 people, including 2,297 children, have been evacuated from dangerous areas of the Donetsk and Lugansk People's Republics and Ukraine to the Russian Federation.
Since the beginning of the special military operation, a total of 1,279,619 people have been evacuated to Russia, including 221,111 children.
More than 9,500 temporary accommodation centres continue to operate in the regions of the Russian Federation. The refugees are dealt with on an individual basis and are promptly assisted with various pressing issues relating to onward accommodation, employment assistance, places for children in kindergartens and educational institutions, and the provision of entitlements to social benefits.
Federal executive authorities, together with the subjects of the Russian Federation, various public organizations, patriotic movements, continue to accumulate humanitarian aid. More than 23,000 tonnes of basic necessities and food kits, including baby food and life-saving medicines, have been prepared at collection points.
In the liberated territories, the Russian Armed Forces and military units of the Donetsk and Lugansk People's Republics are creating all the necessary conditions for a peaceful and safe life, providing the population with comprehensive assistance, including unimpeded access to any humanitarian aid.
Since March 2, 19,910 tons of humanitarian cargo have already been delivered to Ukraine, 1,009 humanitarian actions have been carried out, including 7 actions in Zaparozhye and Kharkov regions, as well as in Donetsk and Lugansk people's republics, during which 552.4 tons of basic necessities, medicines and food were transferred to the civilian population of the liberated areas.
On May 14, 5 humanitarian actions have been planned and are currently being carried out in Kharkov and Zaporozye regions, in Donetsk and Lugansk people's republics, during which 434.4 tonnes of basic necessities, medicine and food will be distributed.
3. Russia comments on allegations of violence against children in Ukraine
Moscow's envoy to the UN slammed the accusations as baseless, while Kiev has failed to confirm a single fact of the story
The allegations of assorted atrocities against children purportedly committed by the Russian military in Ukraine are "absurd" and not backed up by any facts, Russia's ambassador to the United Nations, Vassily Nebenzia, has said. The diplomat made the remarks during a UN Security Council meeting on May 12.
"Today, we once again heard accusations from a number of colleagues against the Russian military of committing acts of violence, including sexual violence, against children. This was voiced, in particular, by a British colleague, but by others as well," he stated, adding that said allegations were "absurd."
The claims are not backed by facts, with even top Kiev officials admitting they do not have any actual evidence to support them, Nebenzia went on, bringing up a recent interview with Daria Gerasimchuk, the adviser to the Ukrainian president's commissioner for children's rights. "To date, the Ukrainian Prosecutor General's Office has not a single confirmed fact of violence," she told the Poland-based Belsat TV channel in Belarus last week.
Ukrainian forces, on the contrary, have been routinely taking up positions at schools and kindergartens, deliberately turning such facilities into military targets, Nebenzia stated. "The occupation of schools, kindergartens and other children's educational institutions by the Ukrainian Armed Forces is not the exception, but the rule," the diplomat said. "This inhumane method of warfare endangers the lives of children, deprives them of their right to education, and destroys Ukraine's educational infrastructure. We have the strong impression that the norms of international humanitarian law exist for anyone, but not for Kiev … The deliberate destruction of civilian assets is a hallmark of Kiev, and this is not Russian propaganda".
4. Navigation at the Black Sea
75 foreign vessels from 17 countries still remain blocked in 7 Ukrainian ports (Kherson, Nikolaev, Chernomorsk, Ochakov, Odessa, Yuzhniy and Mariupol). The threat of shelling and high mine danger created by official Kiev in its internal waters and territorial sea prevents vessels from safely leaving the ports and reaching the open sea.
In confirmation of this, the Russian Federation is opening daily from 08:00 to 19:00 (Moscow time) a humanitarian corridor, which is a safe lane south-west of Ukraine's territorial sea, 80 nautical miles long and 3 nautical miles wide.
Detailed information in English and Russian on the modus operandi of the maritime humanitarian corridor is broadcast daily every 15 minutes on VHF radio on 14 and 16 international channels in English and Russian.
At the same time, the Kiev authorities continue to avoid engaging with representatives of states and ship-owning companies to resolve the issue of ensuring the safe passage of foreign vessels to the assembly area.
The danger to navigation from Ukrainian mines drifting off their anchors along the coasts of Black Sea states remains.
In order to divert attention of the world community from massive mining of the Black Sea Ukrainian authorities in Odessa on May 16th have invented a fake news that allegedly Russia mined coastal waters near that city controlled by AFU. For that purpose, they have found only one very old rusty mine on a beach. There is no need for the Russian Navy to set any mine at this sea because Ukrainian Navy has been entirely destroyed. The Russian Black Sea Navy enjoys full supremacy in the Black Sea and the Sea of Azov.
The Russian Federation is taking a full range of comprehensive measures to ensure the safety of civilian navigation in the waters of the Black Sea and the Sea of Azov.
5. Foreign military volunteers share their experiences of fighting in Ukraine
Fighters from several countries complain of corrupt commanders, suicide missions, poor equipment and intelligence in Ukraine.
According to Ukrainian officials, over 20,000 foreign nationals from 52 countries have arrived in the country to participate in the ongoing military conflict between Russia and Ukraine. However, some have shared their experiences claiming that they had been asked to take part in suicide missions, others complain of corrupt commanders and little or poor equipment.
Mamuka Mamulashvili, who serves as the commander of the Georgian Legion - an international brigade set up in Ukraine in 2014 - told the UK's Telegraph newspaper that he estimates that "70% of people who've come out to join the International Legion have already turned back," adding that those who are coming into the country are too impatient to see combat. "This isn't war tourism," he says.
A volunteer from the UK, Matt Robinson, who serves as a military trainer in Kiev, noted that many of the foreign nationals coming into the country are severely unprepared for what awaits them as some of the recruits have nothing but simple hunting experience and basic survival skills.
"You're likely to get hit by shelling long before you'll ever get the chance to exchange fire with anybody, which is what most people want to do," he warned, noting that the Russia-Ukraine conflict is primarily an artillery war, where soldiers spend most of their time taking cover rather than shooting at each other.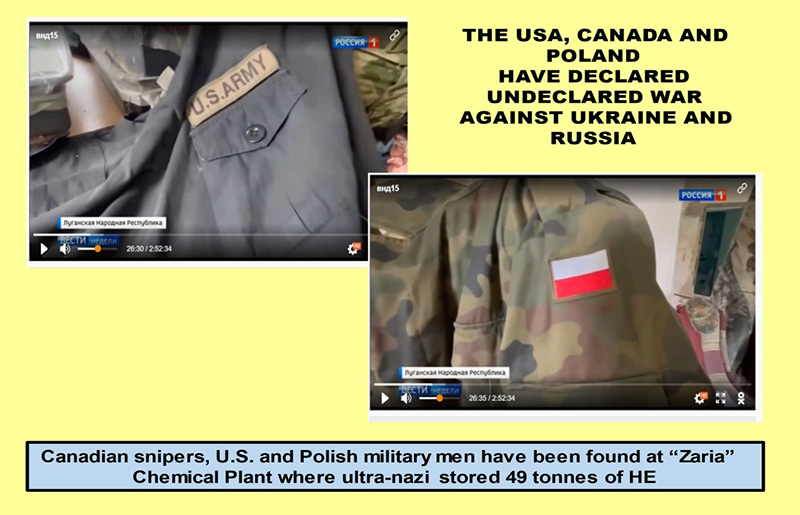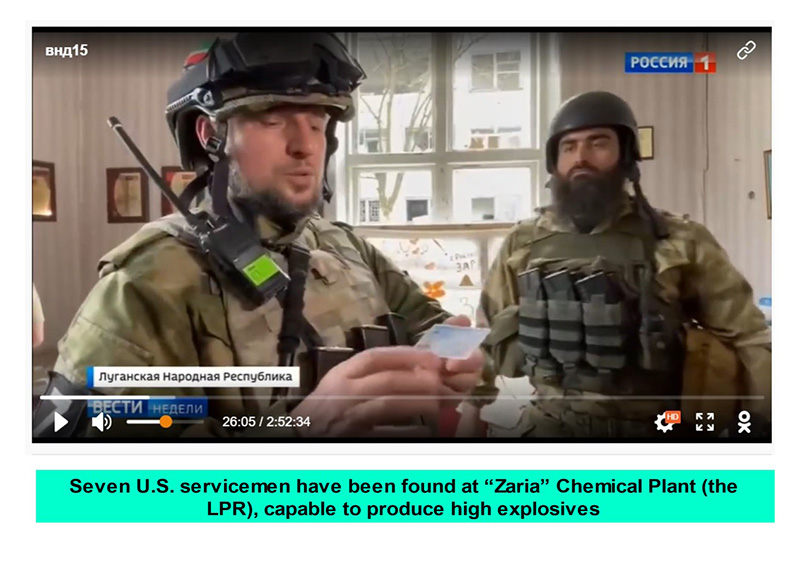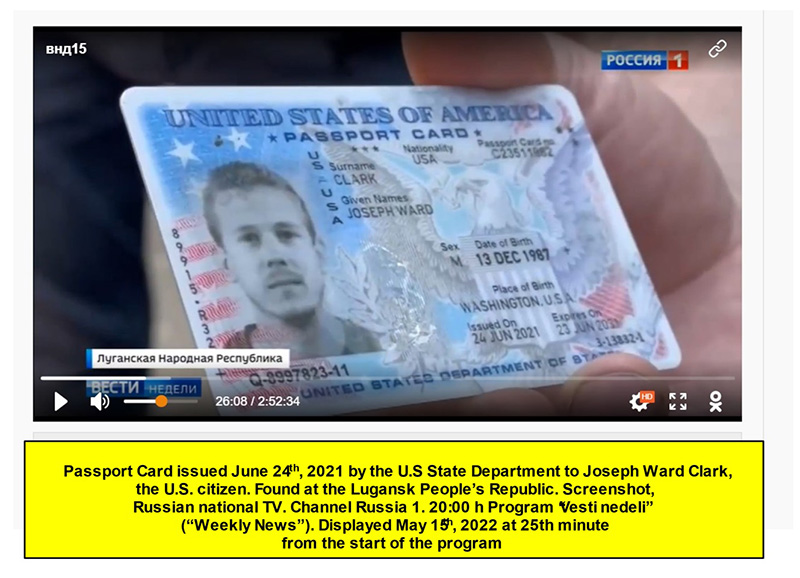 6. Situation on the battlefield
Armed Forces of Ukraine continue shelling of the DPR and LPR, mainly targeting living housed and social infrastructure. In the last 24 hours AFU fired 200 shells versus 10 residential areas in these two independent republics.
At the same time high-precision air-based missiles of the Russian Aerospace Forces have hit 28 company strongholds of AFU and 2 ammunition depots near Petrovskoe and Zhovtnevoe during the day. Operational-tactical and army aviation have hit 33 areas of concentration of manpower and military equipment. The attacks have resulted in the elimination of more than 90 nationalists and up to 18 armoured and motor vehicles.
Missile troops and artillery have hit 6 command posts, 178 areas of manpower and military equipment concentration, 3 fortified bunkers, and 28 artillery units at firing positions, including 1 Smerch multiple-launch rocket system launcher near Berezovka during the day.
Russian air defence means have shot down 6 Ukrainian unmanned aerial vehicles during the day near Russkaya Lozovaya, Pitomnik, and Izyum in Kharkov Region, including one over Snake Island. In addition, 1 Ukrainian Tochka-U ballistic missile was intercepted near Khleborob and 3 Smerch multiple-launch rocket launchers were intercepted near the village of Kamenka, Kharkov Region.
In total, 165 Ukrainian aircraft and 125 helicopters, 879 unmanned aerial vehicles, 306 anti-aircraft missile systems, 3,098 tanks and other armored combat vehicles, 381 multiple launch rocket systems, 1,525 field artillery and mortars, as well as 2,934 special military vehicles were destroyed during the operation.
The results of attacking Zmeinyi island, northern Black Sea, by Ukrainian troops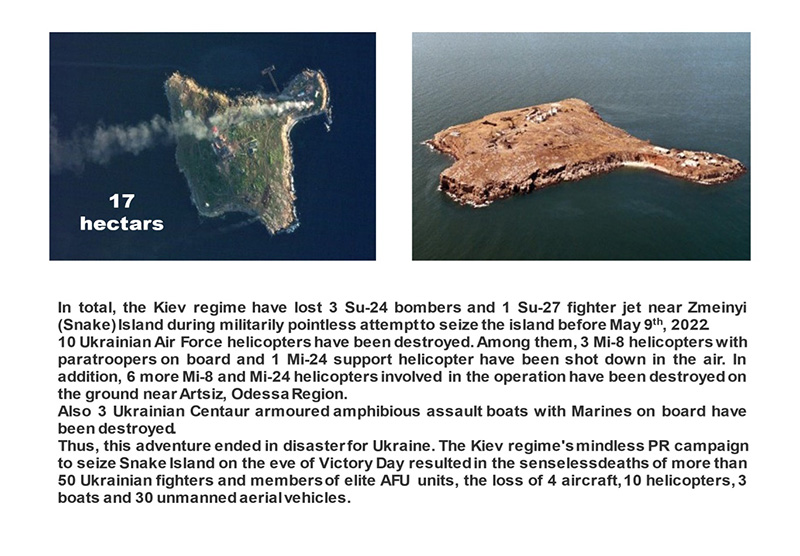 read more in our Telegram-channel https://t.me/The_International_Affairs