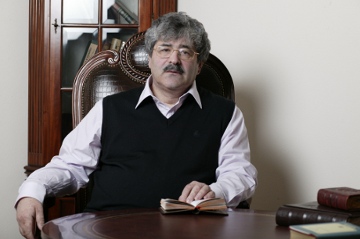 Family doctor Richard Scott, 50, was accused of harassing one of his patients – a reportedly suicidal young man - for bringing up the theme of Christianity at workplace. The regulator, Great Britain's  General Medical Council, issued an official warning to Scott who faces the risk of being dismissed from his position over the charges. The Cambridge-educated doctor intends to file a lawsuit in his defense and describes the regulator's approach as censorship. "He viewed his problem as purely medical issue and I said it might be more than that," says Scott about the evidently consensual conversation with his former patient. Being open about his view that a spiritual component is indispensable to healing, Scott stresses that the discussion ended as soon as he realized that the patient did not favor it.
The episode mirrors a wider trend visible across Western societies, where believers come under mounting secularist pressure. Doctor Scott's case surfaced following a stream of similar disputes in which Christian employees safeguarded their religious freedom from assertive employers who cried foul given even completely modest expressions of faith such as an electrician's displaying a cross within his van, etc.
In the meantime, the British officialdom increasingly encourages practices which are not necessarily grounded in medical science but do appear potentially intrusive. For example, starting next year bonuses will be dispensed to medical doctors for advising patients to adopt a diet, the renumeration being proportional to the number of patients covered, regardless of age. The policy is prompted by surveys, which show that roughly two thirds of British adults suffer from excess weight or obesity, and is hailed in the media as promoting healthy lifestyle. It is clear though that dieting cannot be considered beneficial regardless of pertinent circumstances and that, importantly in the context, people are entitled to personal preferences. Recall the scene from Tolstoy's Anna Karenina in which Oblonsky and Levin order dinner at a restaurant:     
- After all, it's one of the pleasures of life," said Stepan Arkadyevitch. "Well, then, my friend, you give us two - or better say three--dozen oysters, clear soup with vegetables...
Then turbot with thick sauce, then...roast beef; and mind it's good. Yes, and capons, perhaps, and then sweets."
No doubt, Stepan Arkadyevitch Oblonsky represents a type to be found in most national cultures, and suggesting a diet to his brethren – even from the name of a medical authority - should count as a form of personality suppression. Alexandre Balthazar Laurent Grimod de La Reynière's Almanach des Gourmands saw the light of day in a Russian translation recently, a line in the culinary masterpiece saying that, as in sex, there is particular enjoyment in gastronomy for every age. Fish and chips being  staples of the British cuisine, restrictions may be relatively easy to tolerate for the Britons, but even among them a medical doctor's pushy recommendations to tame the appetite might outrage many of those who cherish their personal habits. Oblonsky, for sure, would have voiced his objections to an imposed diet in an emotionally convincing manner and would have had no difficulty making it clear to the General Medical Council to what extent this brand of invasion of privacy could provoke a range of undesirable reactions from fury to depression.
Doctor Scott addressed his patient with due tact in the case which drew the GMC attention and gained a deal of publicity, and tuned away from religion when the young man showed the first signs of displeasure. The doctors who will, in the nearest future, start to coerce their patients into dieting will, in contrast, be rewarded for acting with maximal insistence. So far, Scott has a chance to win in court as did nurse Caroline Petrie who was suspended over alleged mischief  - failing "to demonstrate a personal and professional commitment to equality and diversity" - which, in reality, amounted to offering to pray for a patient.
<!--[if gte mso 9]> <!--[if gte mso 9]> Normal 0 false false false RU JA X-NONE <!--[if gte mso 9]> <!--[if gte mso 10]> /* Style Definitions */ table.MsoNormalTable {mso-style-name:"Обычная таблица"; mso-tstyle-rowband-size:0; mso-tstyle-colband-size:0; mso-style-noshow:yes; mso-style-priority:99; mso-style-parent:""; mso-padding-alt:0cm 5.4pt 0cm 5.4pt; mso-para-margin:0cm; mso-para-margin-bottom:.0001pt; mso-pagination:widow-orphan; font-size:10.0pt; font-family:"Times New Roman";} <!--StartFragment--> P.S. A short time ago, one of the Hallmark stores in London had on its shelves a teddy bear in a pastor's attire, with a cross in its arms.<!--EndFragment-->
read more in our Telegram-channel https://t.me/The_International_Affairs