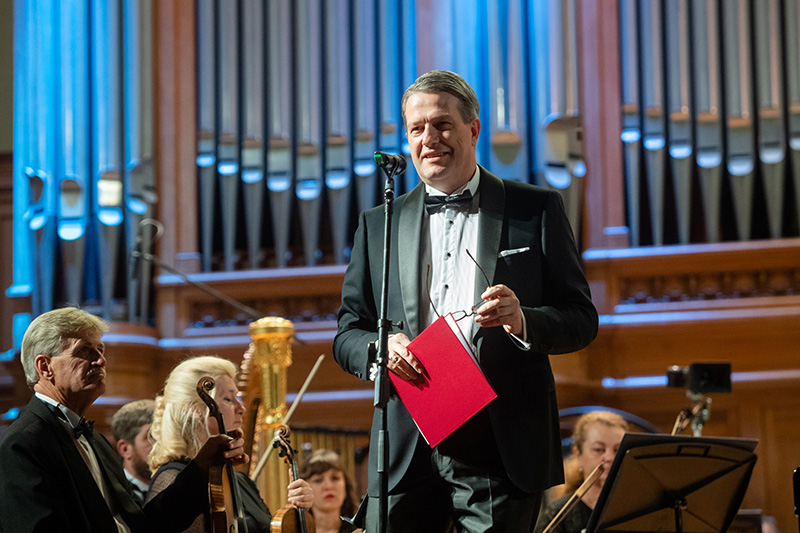 "Music is the universal language of mankind," -said once American poet and translator Henry Wadsworth Longfellow (1807-1882), but can language of creators of the past bring countries and nations closer together? Denis Andreevich von Meck, founder and President of the Nadezhda von Meck International Charitable Foundation, tells us about symbols of Russian classical music as examples of cultural diplomacy.
- There are many definitions of cultural diplomacy. What does this concept mean for you personally?
- From my point of view, cultural diplomacy is an activity that helps to establish relations between representatives of different countries and nationalities through intercultural dialogue as well as knowledge exchange in the field of literature, music, cinema and theater. In that case persons of culture and art become representatives of their country - not professional diplomats.
- Can great creators of the past help modern nations better understand and get to know each other?
- I think anything that brings people together can be a good starting point. Music has some advantages over literature and poetry since it does not require translation. Any soloist or orchestra can be heard not only on the stage of a concert hall, but also in a high–quality recording and one can easily share his or her opinion about the performance after hearing, including with music lovers from other countries. It is quite easy to move from music and culture topics to historical facts or even everyday life – one just need a desire to hear the conversation partner.
- On the 11th of October you told the guests of the Grand Hall of the Moscow Conservatory about intertwining destinies of Tchaikovsky and Rachmaninoff. What, in your opinion, unites these composers besides their homeland and brilliant talent? Why did their names become musical symbols of Russia?
- Your question contains a statement which is completely in line with my personal and public opinion. The music of Pyotr Ilyich Tchaikovsky and Sergei Vasilyevich Rachmaninoff is distinguished by exceptional sincerity and lyricism. Remember how the Piano Concerto No. 3 in D Minor, Op. 30 by Rachmaninoff and Concerto No. 1 for Piano and Orchestra in B-flat Minor, Op. 23 by Tchaikovsky sounded on the stage of the Grand Hall of the Moscow Conservatory … It turned out to be very interesting to explore the intertwining of personal and musical destinies of the two composers and I hope to make many more discoveries along the way!
- I have no doubt that the performance of the Symphony Orchestra of the State Philharmonic of the Altai Territory conducted by Dmitry Luzin as well as wonderful pianists, laureates of international competitions Alexander Lubyantsev and Elena Drozdova will remain in the memory of listeners for a long time…Denis Andreevich, why do you think Tchaikovsky and Rachmaninoff are dear to representatives of different mentalities and nationalities?
- Probably, everyone will answer this question in his or her own way. It seems to me that there is so much warmth, cordiality and creation in their music that human heart simply cannot help responding to its beauty. All this is valuable and sometimes vital for modern people, regardless of mentality, temperament and nationality. And of course, it is always a joy for a Russian person to hear quotes from the musical folklore of his or her native country in classical melodies. In addition, descendants of Russian emigrants in the second and third generation can consider "news" from the motherland, including music, to be simply priceless. I think that music can be called an instrument of cultural diplomacy in this context as well.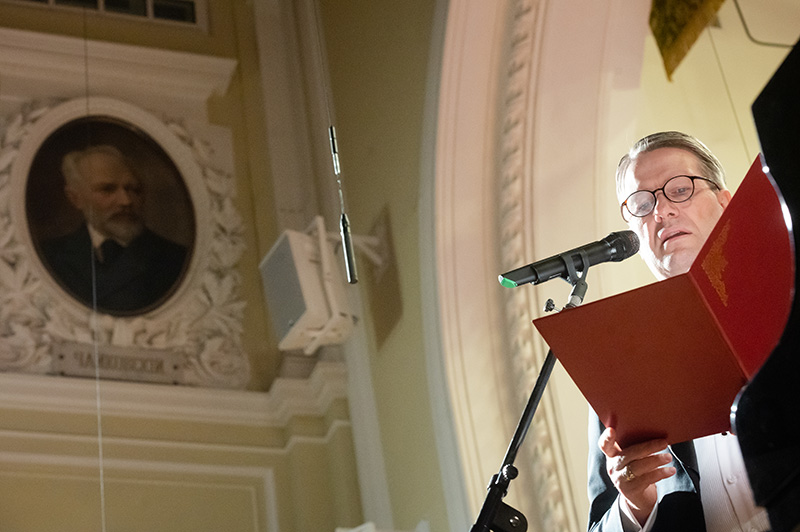 - Do you plan to continue working on the topic of cultural (musical) diplomacy on the example of P. I. Tchaikovsky and S. V. Rachmaninoff in terms of educational activities of the Nadezhda von Meck International Charitable Foundation? If so, in which format?
- Of course, I will try to use every opportunity to tell the audience about life ways and works of the two geniuses of Russian music. I hope this topic will arouse interest not only in various cities and regions of Russia, but also in Kazakhstan, where I plan to give several lectures in the twenties of October.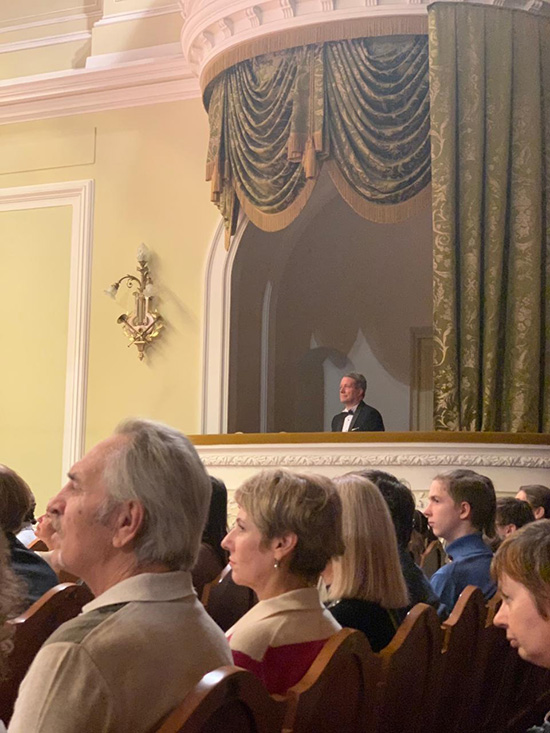 - Which books, articles and films would you recommend to those who want to learn more about the composers themselves and therefore better understand their music?
- There are about 200 biographies of the most performed composer in the world – Pyotr Ilyich Tchaikovsky. I would like to recommend the readers a monograph "Tchaikovsky: a brief sketch of life and work" written by an outstanding musicologist Ekaterina Alexandrovna Ruchevskaya; works of a famous Russian musicologist, an employee of the Moscow Conservatory and the State Institute of Art Studies Nadezhda Vasilyevna Tumanina; books and articles written by a Soviet musicologist, Doctor of Art History, Professor Elena Mikhailovna Orlova as well as a biography "Pyotr Ilyich Tchaikovsky" and a unique book "Tchaikovsky's Spiritual Journey" by a senior researcher at the Tchaikovsky House Museum in Klin, Honored Worker of Culture of the Moscow Region Galina Stepanovna Sizko. In my opinion, these works deserve attention primarily because they are based on historical facts and are distinguished by respect for private life of the genius who was an exceptionally modest and delicate person himself. As for feature films, so I really like and often mention in my public speeches a movie called "Tchaikovsky" directed by Igor Talankin. This film is remarkable also due to a constellation of outstanding actors: Innokenty Smoktunovsky, Antonina Shuranova, Vladislav Strzhelchik, Evgeny Leonov, Alla Demidova ... Besides, I like a film called "The Third Youth" (fr. La Nuit des adieux — "The Night of Farewell", 1965) dedicated to creative partnership of Pyotr Ilyich Tchaikovsky and a French dancer, choreographer Marius Petipa. It is interesting that the Frenchman understood Russia very deeply, not least with the help of the most famous Russian composer. As for contemporary documentary works, so I was lucky to participate in the filming of a television movie called "Tchaikovsky. To my best friend" (https://von-meck.org/film-2 ) in a historical place - the city estate of E. I. Vasilchikova - S. A. Obolensky - N.F. von Meck on Gogolevsky boulevard where the Russian Central Chess House is located nowadays. The film attracted people interested in history and art so much that I managed to find volunteers who translated it into English, Italian, Spanish, Bulgarian, Serbian and Japanese, and the titles in Chinese and German will be ready soon. By the way, modern technologies can identify the country where a video hosting[1] visitor lives automatically and offer him or her titles in the appropriate language.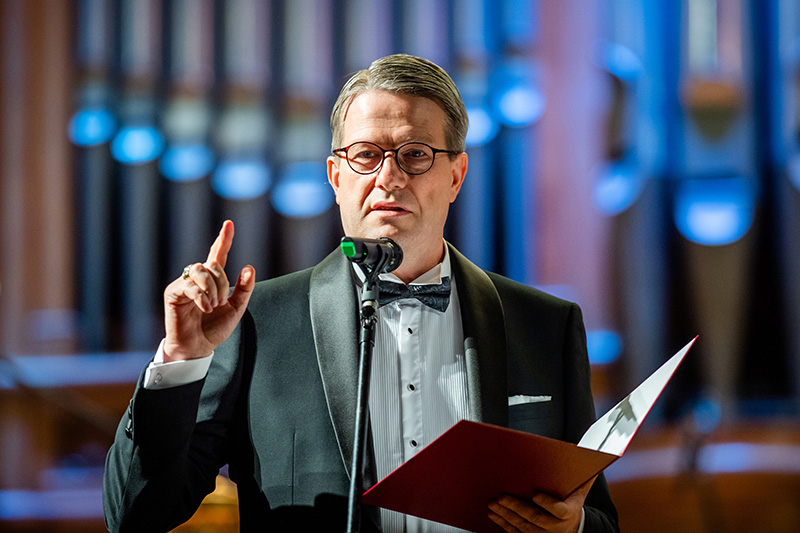 I would advise those who want to learn more about the personality, life and work of Sergei Vasilyevich Rachmaninoff to pay attention to a collection called "Memories about Rachmaninoff" in two volumes edited by Zaruya Apetovna Apetyan (Moscow: Music, 1988) as well as a book called "Rachmaninoff: a chronicle of life and work" written by Doctor of Art Studies Vera Borisovna Valkova (Tambov: The Museum-estate of Sergei Rachmaninoff «Ivanovka», 2017).
- Denis Andreevich, thank you for continuing conversation about the two Russian geniuses. I want to believe that music will always be not only the universal language of mankind, but also a bridge between countries and continents.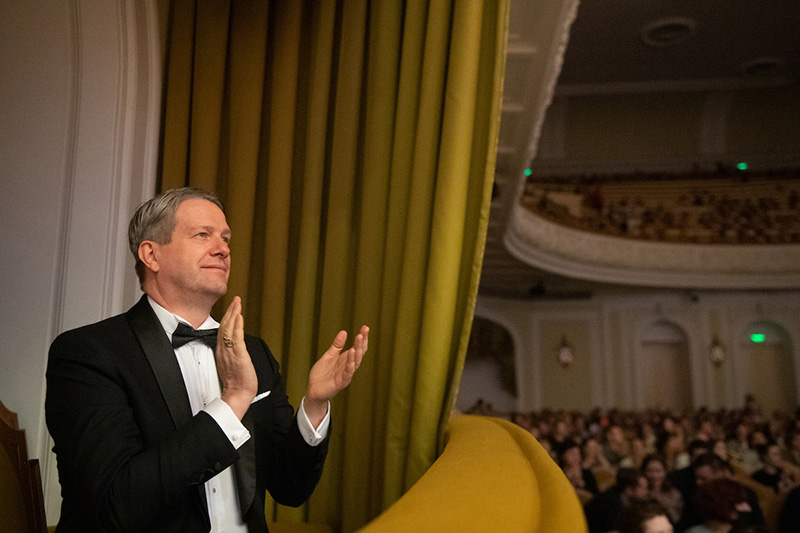 The interview was prepared by Irina Chepaykina.
[1] A web service that allows users to download and watch videos in a browser, for example, with a special player.
read more in our Telegram-channel https://t.me/The_International_Affairs