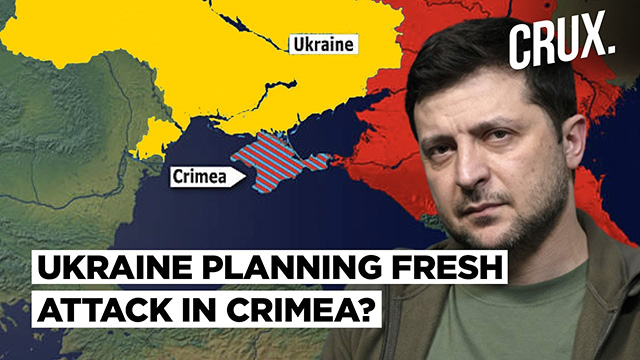 Ukrainian forces are unlikely to be able to recapture Crimea in the near future, four senior Defense Department officials told the House Armed Services Committee lawmakers in a classified briefing, as POLITICO quotes them. The assessment is sure to frustrate leaders in Kyiv who consider taking the peninsula back one of their signature goals. So, Pentagon doesn't believe Ukraine has — or soon will have — the ability to force Russian troops out of the peninsula.
The assessment from the briefers echoes what Gen. Mark Milley, the Joint Chiefs chair, has alluded to in recent weeks. "I still maintain that for this year it would be very, very difficult to militarily eject the Russian forces from all –– every inch of Ukraine and occupied –– or Russian-occupied Ukraine," he said during a meeting of the Ukraine Defense Contact Group in Germany on Jan. 20.
One person familiar with the thinking in Kyiv said the Zelenskyy administration was "furious" with Milley's remarks, as Ukraine prepares for major offensives this spring.
Ukraine has repeatedly asked for longer-range weapons, including rocket artillery and guided munitions fired by fighter planes and drones, to target Russian command-and-control centers and ammunition depots far behind the front lines in Crimea. The Biden administration continues to refuse to send missiles for the launcher that can reach 300 miles, which would put all of Crimea at risk.
House Armed Services Chair Mike Rogers (R-Ala.) said in an interview that the war "needs to end this summer." "Russia is never going to quit and give up Crimea," said Rogers.
"I think that there's going to have to be some pressure from our government and NATO leaders with [Ukrainian President Volodymyr] Zelenskyy about what does victory look like," Rogers added. "And I think that's going to help us more than anything be able to drive Putin and Zelenskyy to the table to end this thing this summer."
read more in our Telegram-channel https://t.me/The_International_Affairs