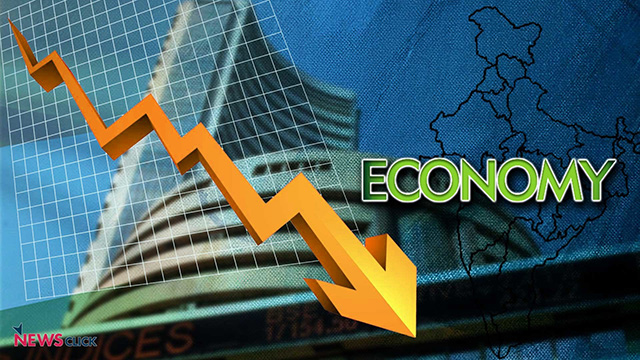 The global turmoil provides the latest test of U.S. influence over international affairs, after the Biden administration sought to re-engage with the world in the post-Trump era, - writes POLITICO.
A sense of dread surrounded meetings of finance ministers and central bankers in Washington, amid one of the most foreboding moments for the world economy in years.
The list of worries was alarmingly long: stubbornly persistent inflation, crippling interest rates, panic around the worsening energy supply crisis, manic markets and the spiraling of the U.K. government.
"The worst is yet to come," International Monetary Fund managing director Kristalina Georgieva said, capturing the tone that pervaded the discussions of the world's most powerful economic officials.
The leadership gap speaks to the overriding challenge of the moment, as national leaders and central bankers across the globe focus on averting domestic crises triggered by surging inflation and shocks from Russia's escalating war in Ukraine.
The Federal Reserve is at the forefront, as it ratchets up interest rates and fuels recession risks in a bid to control rising prices. "At the end of the day, a lot of the national policies are on their own course," said Mark Sobel, U.S. chairman of the Official Monetary and Financial Institutions Forum and a former Treasury official. "The Fed is going to do what the Fed is going to do, and the Europeans are going to do what they're going to do."
Today, the No. 1 priority for the Federal Reserve and the White House is controlling inflation at home — even if it means economic pain for the rest of the world.
"That's just the reality, and everyone recognizes that," said Josh Lipsky, Atlantic Council GeoEconomics Center senior director and a former IMF and State Department aide. "So that's the tension. It's not that the Fed and the Treasury Department can come to the G20, or the IMF meetings and say, 'We are all going to do X together in a coordinated way.' It's different now."
Nations around the world are facing strain from the surging value of the dollar, which makes their dollar-denominated debt payments more expensive and increases the cost of imports — further feeding inflation in their economies. Higher rates in the U.S. have also led to an exodus of cash away from riskier foreign markets and into American ones.
Yellen, a former Federal Reserve chair, acknowledged the spillover effect that rising interests are having abroad.
Behind the scenes, U.S. officials are quietly working to ensure financial markets are functioning in an orderly way, despite the heightened volatility that has accompanied steep Fed rate increases. The Fed is also watching global developments closely, but much of the pain abroad is unlikely to disrupt stability in the U.S.
…As usual, Washington is getting out of the crisis by humiliating their closest partners.
read more in our Telegram-channel https://t.me/The_International_Affairs