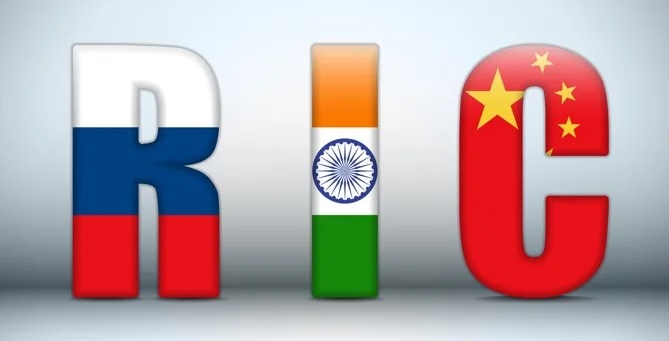 Russia continues to build up cooperation with Asian countries, turning its back on Europe, the United States and other unfriendly states that have piled their sanctions on Moscow. But the world is huge, and it consists not only of the countries of the West hostile to Russia.
"China boosts spending on Russian energy to $35 Billion… Russia supplants Indonesia as the biggest supplier of coal… Cards based on Russia's Mir payment system may soon be in India". These are the headlines of the Western press, which never ceases to amaze.
China continues to expand its reliance on Russian energy, with purchases of crude oil products, gas and coal rising to $35 billion since the war in Ukraine began, from about $20 billion a year earlier, informs Bloomberg.
Russia is now supplanting Indonesia after the Southeast Asian nation deterred buyers by raising prices.
Cards based on Russia's Mir payment system may soon be accepted at ATMs and the Point of Sale terminals in India as the two nations continue discussion to build a financial system which would not be affected by Western sanctions on Russia.
Russia established its National Payment Card System in July 2014 after the US imposed sanctions on it … The Mir card was launched in December 2015. Its use witnessed a sharp increase this year as the US and other western nations imposed tougher sanctions on Russia.
A source in New Delhi told "Deccan Herald" (India) that the mutual acceptance of Mir and RuPay cards for hassle-free use of the cards by Russian and Indian visitors in each other's countries was among the issues discussed during recent engagements between the two nations.
Turkey has already begun accepting Russia's Mir cards.
Mir cards can also be used in 10 other nations, including Armenia, Belarus, Vietnam, Kazakhstan, Kyrgyzstan, Tajikistan, Uzbekistan and Venezuela.
Russia is in talks with China, Egypt, Myanmar, Thailand, Bahrain, Azerbaijan and Cuba for acceptance of Mir cards.
India and Russia, according to sources, are discussing expanding use of national currencies for bilateral trade. India is purportedly paying for its imports from Russia in Indian Rupee, UAE's Dirham and Chinese Yuan in order to bypass US sanctions.
They are also discussing within the BRICS – a bloc comprising Brazil, Russia, India, China and South Africa – the possibility of creating an international reserve currency based on the currencies of the five nations.
read more in our Telegram-channel https://t.me/The_International_Affairs