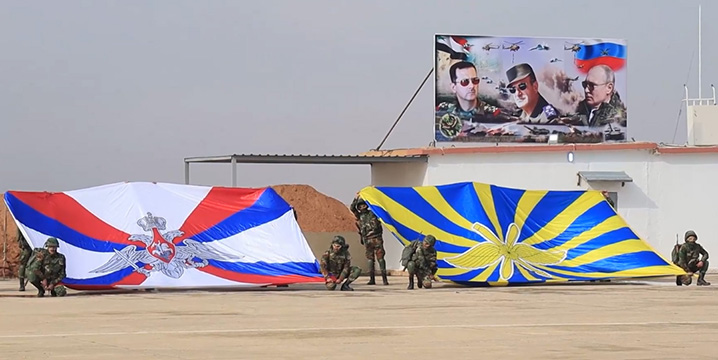 Russia and Syria have restored the 'Al-Jarrah' military air base in Syria's north to be jointly used, Russia's Defence Ministry said.
"Russian and Syrian military personnel restored the destroyed al-Jarrah airfield," the ministry said on the Telegram messaging. "The joint basing of aviation of the Russian Aerospace Forces and the Syrian Air Force at the al-Jarrah airfield makes it possible to cover the state border."
The small base east of Aleppo was recaptured from Islamic State fighters in 2017.
Russia has been a dominant military force in Syria since launching air strikes and ground operations there in 2015. It further asserted its presence after the United States pulled out its forces in 2019.
The conflict in Syria, which has killed hundreds of thousands of people, displaced millions and drawn in regional and world powers, has entered into a second decade, although fighting is at a lower intensity than in earlier years, writes 'The National' from Abu Dhabi, UAE.
With backing from Russia and Iran, Syrian President Bashar Al Assad's government has recovered most of its territory.
Turkish-backed opposition fighters still control a pocket in the north-west, and Kurdish fighters backed by the US also control territory near the Turkish border.
read more in our Telegram-channel https://t.me/The_International_Affairs