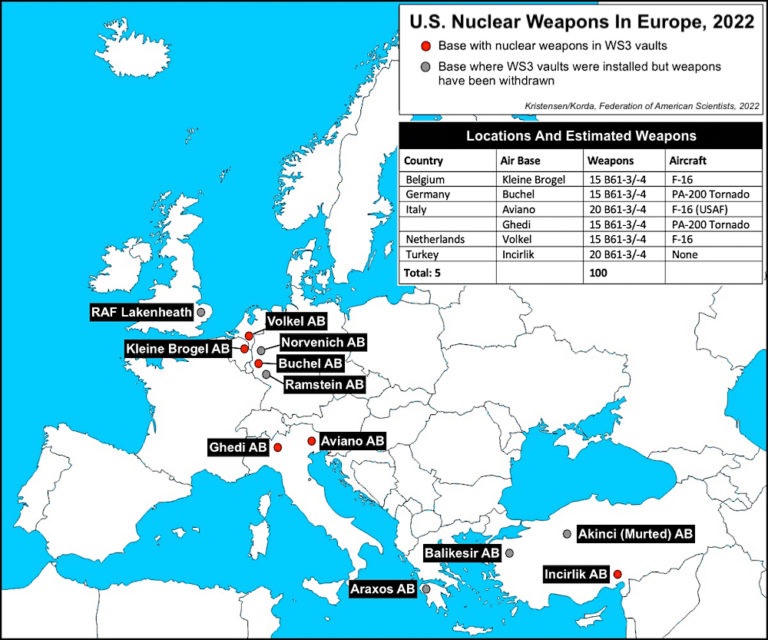 Baroness Goldie, who is an experienced Scottish politician and life peer who served as Leader of the Scottish Conservative Party from 2005 to 2011 and as the UK's Minister of State for Defence since 2019, said to the Parliament: "Alongside our granting of a squadron of Challenger 2 main battle tanks to Ukraine, we will be providing ammunition including armour piercing rounds which contain depleted uranium. Such rounds are highly effective in defeating modern tanks and armoured vehicles."
The Anglo-Saxon clique's core objective is a calculated escalation of the proxy war that is certain to draw forth a robust reaction from Moscow, as predictable as night follows day, writes M.K. Bhadrakumar, Indian Ambassador and prominent international observer.
Indeed, that is precisely what happened when Russian President Vladimir Putin announced that Russia will deploy its tactical nuclear weapons in Belarus. Putin linked this to a request from Belarus in reaction to Baroness Goldie's statement in London a week ago.
More importantly, Putin also drew the analogy of the US placing its nuclear weapons on the territories of the allied NATO countries for decades.
The EU and NATO went ballistic after Putin's disclosure. EU's chief diplomat Josep Borrell said Moscow's decision was "an irresponsible escalation and threat to European security." He promised to impose "further sanctions" against Belarus!
A NATO spokeswoman called Moscow's decision "dangerous and irresponsible." Interestingly, though, the Biden administration neatly side-stepped the issue, focusing instead that the US has not seen any signs that Russia has moved nuclear weapons to Belarus or anywhere else!
What is the game plan? First, the Anglo-Saxon clique would hope that the issue will create further disquiet and insecurity in Europe vis-a-vis Russia and would rally European countries behind the Biden administration at a time when fault lines were appearing within the transatlantic alliance over a protracted war in Ukraine that might be catastrophic for European economies.
However, Washington is hard-pressed to respond to Putin's remark that Russia is only doing something that the US has been doing for decades.
The crux of the matter is, as with the Cuban missile crisis of 1962, the Russian decision on tactical nuclear weapons in Belarus is retaliatory, drawing attention to the US missiles stationed close to its borders. (An estimated 100 nuclear weapons are stored in vaults in five European countries — Belgium, Germany, Italy, Netherlands and Turkey.)
Worse still, the US practices a controversial arrangement known as "nuclear sharing", under which it installs nuclear equipment on fighter jets of select non-nuclear NATO countries and train their pilots to carry out nuclear strike with US nuclear bombs. This is happening when the US, being a party to the nuclear Non-Proliferation Treaty (NPT), has promised not to hand over nuclear weapons to other countries, and the non-nuclear countries in the NATO's sharing arrangement have themselves promised not to receive nuclear weapons from the nuclear weapon states!
The NATO declared last year that seven NATO countries contributed dual-capable aircraft to the nuclear sharing mission. These countries are believed to be the US, Belgium, Germany, Italy, Netherlands, Turkey and Greece. And all are signatories to the NPT!
There is no question that depleted uranium munitions are radioactive and toxic and their heavy use in the Yugoslavia and Iraq wars has been linked to birth defects and cancers. It has been tied to "the highest rate of genetic damage in any population ever studied" in Fallujah, the city subjected to two brutal US sieges during the invasion of Iraq.
Britain appears to be creating conditions in Europe to justify the basing of nuclear-armed US bombers at Lakenheath in Suffolk, which were removed in 1991 in line with the Intermediate Nuclear Forces treaty, stresses M.K. Bhadrakumar.
read more in our Telegram-channel https://t.me/The_International_Affairs