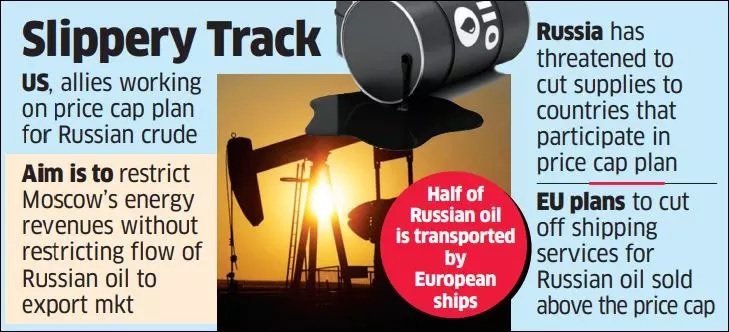 Some Biden administration officials are growing concerned that their plan to cap the price of oil purchased from Russia may backfire, according to people familiar with the matter, - informs Bloomberg.
Should remember, that the plan seeks to keep enough Russian supplies on the global market to stave off a spike in worldwide oil prices. But the proposal has been complicated since its inception and the subject of intense diplomacy with European allies.
Some officials are worried that the OPEC+ production cut by 2 million barrels per day has increased volatility in markets, and a US-driven move to cap Russia's oil prices could instead result in a spike.
Russian Deputy Prime Minister Alexander Novak said that "the price cap creates a very bad precedent and will primarily hit the ones who are actually doing it. This mechanism is unacceptable to Russia."
Putin has said his country won't sell oil to any nation that participates in the price-cap plan.
US officials continue to work on the price-cap plan internally and with allies – speaking at an event in Washington, Treasury Secretary Janet Yellen thanked European Union countries for joining the effort to cap the price of Russia oil exports.
But it appears less likely that the US and allies will succeed in cutting off oil revenue for Putin's regime one of the people said Bloomberg. Another significant roadblock to the plan, the people said, remains getting approval from all EU member states.
read more in our Telegram-channel https://t.me/The_International_Affairs