The U.S. Congress needs to approve the White House's request for aid to Ukraine as soon as possible in order to prevent serious consequences for Ukraine's defense, U.S. National Security Adviser Jake Sullivan said in a press briefing.
"Each week that passes, our ability to fully fund what we feel is necessary to give Ukraine the tools and capacities it needs to both defend its territory and continue to make advances, that gets harder and harder," Sullivan told reporters.
"So, for us, the window is closing."
Sullivan said President Joe Biden had submitted a funding request to Congress that included funding for Ukraine, Israel, and U.S. border security.
Republican lawmakers in the House of Representatives have stonewalled financial support for Ukraine, excluding additional military aid from their most recent proposed budget. If a budget agreement is not reached by Nov. 17, the U.S. once more faces a government shutdown.
The House passed a stopgap budget agreement on Sept. 30 to keep the government open another 45 days. That bill also excluded funds for Ukraine.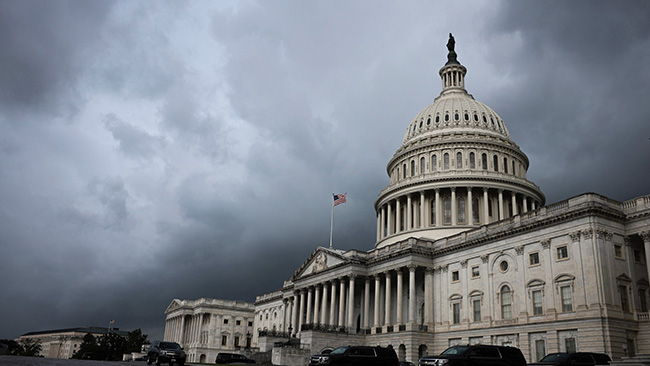 US House lawmakers overcame partisan animosity to pass a temporary government funding bill that greatly lowers the risk of a shutdown even as it delays fights over Ukraine aid, border policies and deep cuts to federal programs, Bloomberg informs.
The legislation now goes to the Senate where majority Democrats are expected to back it even though it doesn't include Ukraine and Israel aid they support. Senate leaders will need the cooperation of all senators to overcome procedural hurdles and meet a late Friday evening deadline, when federal funding lapses.
Senate Majority Leader Chuck Schumer said in a statement on Tuesday night that he would work with his Republican counterpart, Mitch McConnell, "to pass this bipartisan extension of funding as soon as possible."
And a White House official said President Joe Biden would sign the measure if it passes the Senate. The official added that Congress must now turn to full-year spending bills and approve assistance for Israel and Ukraine.
The White House had a harsh initial reaction to the measure, but later softened its stance.
The Johnson bill would fund some parts of the government through Jan. 19 and others through Feb. 2, setting up the possibility of yet another shutdown deadline on Groundhog Day.
The White House had requested over $61 billion in additional assistance for Ukraine as part of a nearly $106 billion overall package that includes funding for Israel, operations on the US-Mexico border, and bolstering allies in the Indo-Pacific.
Yet hardliners have resisted the fresh Ukraine aid. Johnson opposed the first tranche of Ukraine war aid in May 2022 but has said he now sees the assistance as a priority.
However, Johnson wants to tie money for Ukraine to Republican demands on border security. Such immigration changes, including reducing the right of migrants to seek asylum in the US, will be very tough to negotiate between the parties.
He said this will allow Republicans to pursue "real policy changes on the southern border, which we desperately need, to get proper oversight of additional Ukraine funding, if that materializes, and get Israel funded."
read more in our Telegram-channel https://t.me/The_International_Affairs