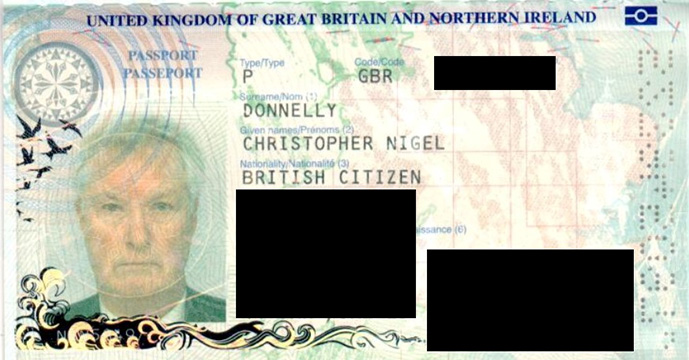 The Grayzone has obtained an April 2022 presentation drawn up for senior British intelligence officers hashing out an elaborate scheme to blow up Crimea's Kerch Bridge (Crimea) with the involvement of specially trained Ukrainian soldiers, reveals Kit Klarenberg.
Almost six months after the plan was circulated, Kerch Bridge was attacked in an October 8th suicide bombing apparently overseen by Ukraine's SBU intelligence services.
Detailed proposals for providing "audacious" support to Kiev's "maritime raiding operations" were drafted at the request of Chris Donnelly, a senior British Army intelligence operative and veteran high ranking NATO advisor. The wide-ranging plan's core component was "destruction of the bridge over the Kerch Strait."
Britain's evident interest in planning such an attack underscores the deep involvement of NATO powers in the Ukraine proxy war. At almost precisely the time that London reportedly sabotaged peace talks between Kiev and Moscow in April this year, British military intelligence operatives were drawing up blueprints to destroy a major Russian bridge crossed by thousands of civilians per day.
The roadmap was produced by Hugh Ward, a British military veteran. A number of strategies for helping Ukraine "pose a threat to Russian naval forces" in the Black Sea are outlined. The overriding objectives are stated as aiming to "degrade" Russia's ability to blockade Kiev, "erode" Moscow's "warfighting capability", and isolate Russian land and maritime forces in Crimea by "denying resupply by sea and overland via Kerch bridge."
Read the complete blueprint: Support for Maritime Raiding Operations – Proposal
The content amounts to direct, detailed advocacy for the commission of what could constitute a grave war crime. Markedly, in plotting ways to destroy a major passenger bridge, there is no reference to avoiding civilian casualties.
Across three separate pages, alongside diagrams, the author spells out the terms of the "mission" – "[disabling] the Kerch Bridge in a way that is audacious, disrupts road and rail access to Crimea and maritime access to the Sea of Azov."
In related emails obtained by The Grayzone, Chris Donnelly, the senior British army intelligence operative and former NATO advisor, declared the proposals to be "very impressive indeed."
Furthermore, Ukrainian media has reported via an anonymous source "in law enforcement agencies" that the attack was carried out by the Security Service of Ukraine. Yet, high-ranking Ukrainian officials, including chief presidential adviser Mykhailo Podolyak, are now backtracking, claiming instead that the incident was a Russian false flag.
Such allegations have become commonplace in the wake of incidents in which Ukrainian – or Western – culpability seems likely or indeed certain, such as the Nord Stream pipeline explosions.
Yet it appears Donnelly and those around him would be content to see World War III erupt over Crimea. In fact, as the leaked documents obtained by The Grayzone will continue to demonstrate - provoking conflict between the West and Russia has long-been one of his ultimate objectives.
read more in our Telegram-channel https://t.me/The_International_Affairs