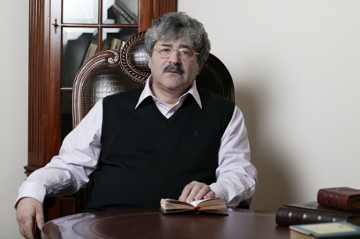 The outbreak of Germany's war against the USSR gave rise to much diversity in the projections. Three years later, Deputy Secretary of State Welles recalled: "Even the highest military authorities in this country and in Britain did not believe in the summer of 1941 that Russia would be able to resist the brutal attack for any length time." Henry Stimson, the U.S. Secretary of War, in an official document to President Roosevelt, two days after Hitler attacked, issued a terse statement: "Germany will be fully occupied by beating Russia in at least a month, and most probably within three months."
With such ominous predictions the behavior of British Prime Minister Winston Churchill appears strange. Having received the message at 8:00 am that the Wehrmacht had already begun an offensive into the Soviet Union, he told his entourage that at 21:00 he would make a statement on the "BBC." All day Churchill prepared a speech, practically never looking up from his desk, and finished it 20 minutes before the broadcast. The text of his speech left no doubt - he did not believe or did not want to believe in the rapid defeat of Russia, clearly realizing that the acquisition of the resources of the Soviet Union would mean defeat and the imminent occupation of Britain.
In his memoirs, Churchill wrote with full conviction that the destiny of England had been decided earlier, in November 1940, when during Molotov's visit to Berlin, Hitler proposed to replace the Treaty of Non-Aggression Pact with a close military and political alliance. "The discussions took the form of project proposals by Germany to join Soviet Russia in a three powers pact at the expense of British interests in the East. If Stalin had approved the plan, events at the time would possibly have taken a different turn. Hitler could at any time have postponed his plans to invade Russia. It's hard to imagine what would have happened as a result of an armed alliance between the great continental empires ..." wrote Churchill.
But then, in June 1941, he could not entertain the thought that he could be surrounded on all sides by deadly enemies. Even though it had held out in the air in the "Battle of Britain", after two or three months his country could hear the sounds of a German victory march on the radio, drifting, not only from Europe, but now also from Moscow. This would be tantamount to a death sentence for England. However, Churchill well remembered the lessons of the First World War and the brave exploits of the Russian army on its fronts to save the allies at the cost of great heroism and loss of blood. Having occupied responsible military posts in those years, Churchill kept a close eye on everything that was happening in the theater of military operations of Imperial Germany's Eastern Front. Being of high personal courage, Churchill's innate aristocratic nature that marked all his contemporaries, helped him recognize similar qualities in others, reinforcing his hope that Russia, which had gone through the tragic crucible of revolution, civil war and mass repression, had not lost the spirit and the ability to resist .
The start of his radio address, which he knew would be heard in Moscow, and in Europe, sounded almost like a confession. "The Nazi regime is characterized by the worst features of communism. It has no foundations and principles, except for greed and the pursuit of racial domination. In its cruelty and violent aggression, it is superior to all forms of human depravity. Over the past 25 years, no one has been a more consistent opponent of Communism than I have been. I will not take back a single word I've said about it. "
In this passage, his attitude to communism is worth paying attention to as it even "enhances" Churchill's later recognition. In August 1942, the British prime minister flew to Moscow for negotiations on a second front. "I was thinking about my mission in this ... Bolshevik state, which I used to so persistently try to strangle at birth," he wrote. Especially remarkable was a radio address in 1941 in which he warned those who had already tried to equate the Soviet Union and Nazi Germany. For Churchill the theory of racial exclusiveness was particularly loathsome, this cornerstone of the Nazi doctrine, which cannot be attributed to Soviet ideology. He also firmly held to the distinction between the concepts of "the regime" and "the people." Churchill's views were "rooted in the soil," and for him the ideological superstructure did not obscure the national character, and only the latter in his eyes determined the fate of the nation and its role in history.
Having declared his uncompromising anti-communism, Churchill stated that "all of this pales in into insignificance. I see Russian soldiers standing on the threshold of their native land, guarding their fields which their fathers had worked since time immemorial. I see them guarding their homes where their mothers and wives pray - yes, because there are times when everybody prays- for the safety of their loved ones, the return of their breadwinner, their mainstay and defender . I see tens of thousands of Russian villages, where the means of sustenance is so hard to take from the earth, but where there is human happiness, where girls are laughing and children are playing. "
<!--[if gte mso 9]> 96 800x600 <!--[if gte mso 9]> Normal 0 false false false RU JA X-NONE <!--[if gte mso 9]> <!--[if gte mso 10]> /* Style Definitions */ table.MsoNormalTable {mso-style-name:"Обычная таблица"; mso-tstyle-rowband-size:0; mso-tstyle-colband-size:0; mso-style-noshow:yes; mso-style-priority:99; mso-style-parent:""; mso-padding-alt:0cm 5.4pt 0cm 5.4pt; mso-para-margin:0cm; mso-para-margin-bottom:.0001pt; mso-pagination:widow-orphan; font-size:10.0pt; font-family:Calibri;} <!--StartFragment--> As you can see, Churchill had an idea of the "critical" nature of agriculture in Russia, and of the undying faith of the people (in a country where the public policies were of militant atheism!) Of course, he knew that the concentration camps in Germany were not clogged up with Germans. Many different nations were languishing in them. Instead in Russia the victims of repression and famine were primarily Russians and representatives of other indigenous peoples of Russia and the USSR. For Churchill the fact of the totalitarian regime was not of sole importance, but also how deep it took root in the soul of the people. The British Prime Minister draws a stark, but realistic contrast between Russia and the dark powers hovering over her. "I can see the coming like a black shadow of the infamous Nazi war machine with its dapper Prussian officers, rattling their spurs, and its skilled spies, just to pacify and bound a dozen countries by hand and foot."<!--EndFragment-->
read more in our Telegram-channel https://t.me/The_International_Affairs